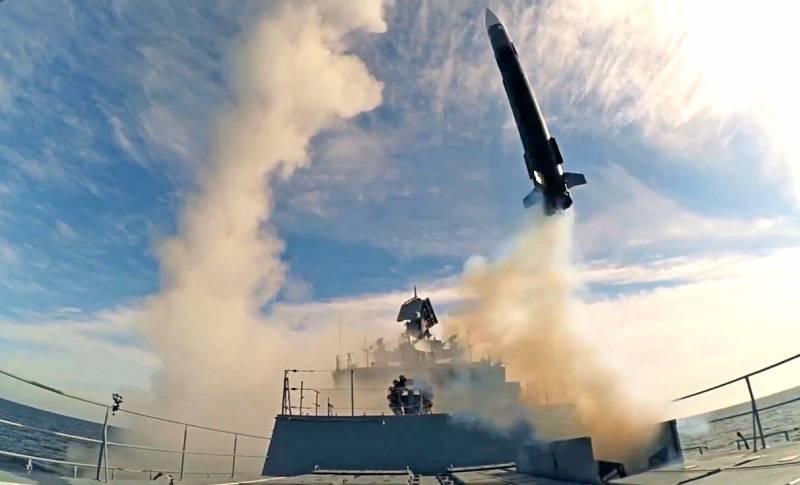 In the Black Sea, military exercises of the Russian Navy took place. According to the scenario of the exercises, the ship of the conditional enemy was fired by Caliber rockets. Electronic launches were carried out by the teams of the small rocket ship Orekhovo-Zuevo, as well as the frigate Admiral Essen. The progress of the maneuvers was announced by the representative of the Russian fleet Alexei Rulev.
According to the plan, the squadron of enemy ships moved towards the Crimea without identification marks and flags and did not respond to callsigns. In response, the Navy ships approached the enemy and forced him to change course.
One of the enemy ships "launched" a rocket, which was reflected by the Admiral Essen air defense missile system "Shtil-1". Then both Russian ships destroyed enemy ships in one gulp of the Caliber-NK high-precision missile system. Rulev explained that there was no use of missiles as such - launches were carried out electronically.
The exercise on the use of weapons in the Black Sea region was held in accordance with the combat training plans of the Russian Navy
- added Alexey Rulev.
Earlier, the American destroyer USS Porter entered the Black Sea area - Russian ships took it to escort. The ship moved to the area from the Mediterranean to "ensure security."
In November last year, this US ship already entered the southern part of the Black Sea - it was also accompanied by vessels of the Russian Black Sea Fleet.