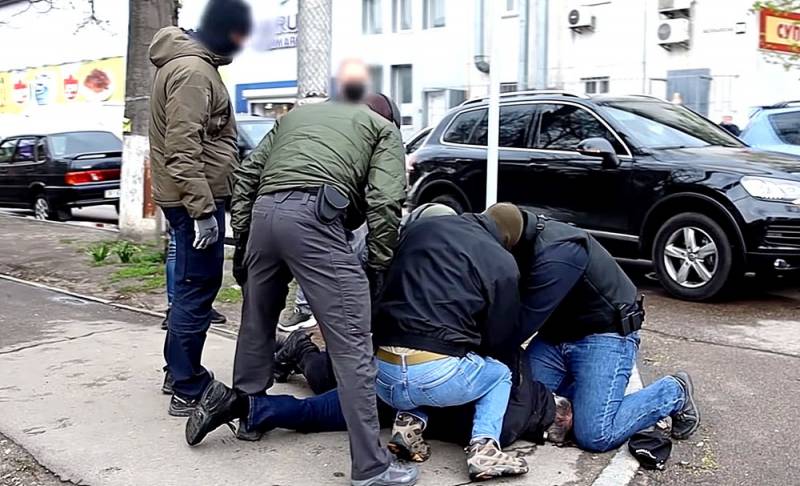 A serious blow to the "Putin intelligence network" in Europe was dealt by the Security Service of Ukraine on April 14, 2020, identifying in its ranks and detaining a senior officer. This is written by the largest German daily tabloid Bild.
Now the officers are accused of "conducting sabotage and terrorist acts in Ukraine and in other countries."
According to rumors, which Bild is usually based on, the 57-year-old SBU Major General Valery Shaitanov, on the instructions of the FSB of Russia, planned to kill a Russian critic Putin with Chechen roots Adam Osmayev in Kiev. This is the former commander of the "Dzhokhar Dudayev Battalion", whose wife, Amina Okuyev, was liquidated back in 2017 in the Ukrainian capital.
200 thousand dollars and a Russian passport were allegedly offered to Shaytanov by FSB Colonel Igor Egorov. A telephone conversation between the FSB officer, Shaitanov and the alleged hitman was published by the SBU.
The FSB Subversive Network operates in Germany, as well as France and Croatia, continues Bild. Where there are especially many "expelled Russians," partly with Chechen roots. Germany was in the middle of the Russian network, turning into a passage yard for the Kremlin special services. For example, in February, Egorov and the alleged hitman were to meet in Hamburg to discuss the latest details of the operation.
According to the Bellingcat research platform, Yegorov is a senior member of the Special Unit 5 Division of the Russian Internal Intelligence, which organized the assassination of Zelimkhan Khangoshvili in Berlin in August 2019. Employees of this department have the right to eliminate terrorists since 2006, without being accused of this by Russian justice.
At the same time, German law enforcement officers do not know whether the Russian Egorov or the now arrested Ukrainian Shaitanov were implicated in the murder in Berlin. The investigation has just begun. It is known that Valery Shaitanov traveled to Germany to meet with his Russian leaders. Western intelligence agencies watched this, but until recently it was not clear whether he would be detained in Germany or Ukraine.