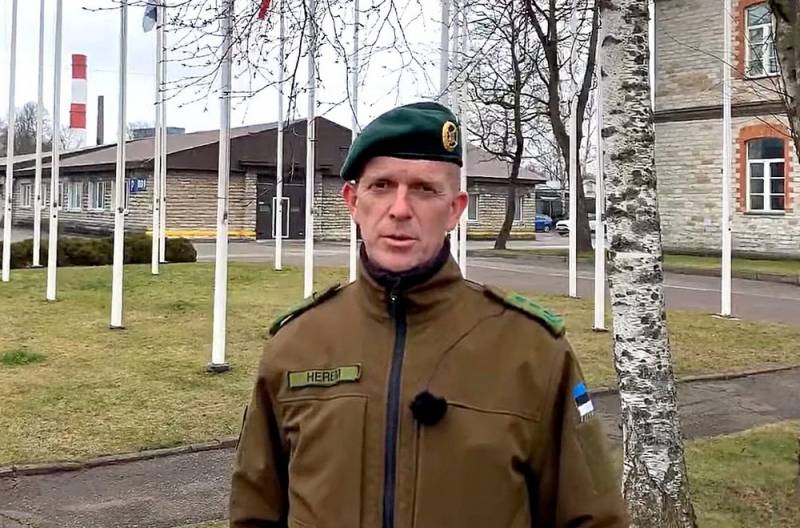 Recently, Major General Martin Jerem, Commander of the Estonian Defense Forces, is insulting in an interview with Estonian Express
put
to Russia. After that, the Russian Embassy in Estonia sent its response to the publication to the editorial office.
It should be noted that the 46-year-old Estonian military did not even choose the right words to describe his attitude to Russia.
Against the background of the coronavirus pandemic that gripped almost the entire world and all the grave consequences associated with this global disaster, including the death of thousands and thousands of people, a sharp drop
economic
indicators, and hence a noticeable increase in the number of unemployed, when the fight against this threat requires the joining of efforts of the entire world community, the groaning of those who, in this situation, aspire to remind of the "real threat", which, in their incorrigible conviction, Russia was and remains, does not stop
- said in a comment by the Russian Embassy in Estonia, published on Facebook, with a caricature attached to the post.
According to the Russian Embassy, ​​Herem acted as the "newly-minted oracle." At the same time, Russian diplomats were not sure whether it was worth quoting his statements at all "in the style of Chekhov Unter Prishibeev." The Russian diplomatic mission cited only a few of his theses, providing them with his comments, because the general was openly rude to Russia. After that, the Russian embassy suggested that the general for a long time "rushing with obsessive phantom ideas."
Insecure this business, primarily for the media themselves. One of them, however, went down in history - US Secretary of Defense, Admiral James Forrestal. Knowing its sad end, it is legitimate to say that science is his example to others.
- summed up at the Russian embassy.
It must be recalled that James Forrestal became the first US Secretary of Defense. But on March 28, 1949, due to nervous exhaustion, psychological depression, and a mental crisis, he was removed from his post, and then placed in the Walter Reed National Military Medical Center. He had paranoia, he constantly repeated "Russians are coming" and after some time he jumped out of the window.