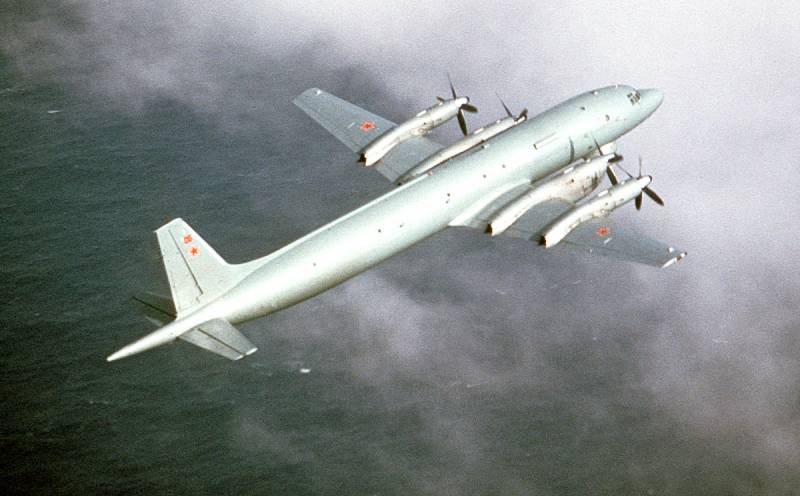 Readers of the British Daily Mail promptly reacted to a message about the interception by the US Air Force of Russian Il-38 aircraft that entered the identification zone (but not into the airspace) of Alaska air defense.
At the time of writing, there were 129 comments under the post. Some of them are presented here.
Russia is resisting the West, which has 20-30 times more resources, which is why I admire it.

These Russian planes look like an old, long-behind bird!

Look at the state of this contraption compared to the Raptor.

So, you could not find the image of the IL-38

- commentators have repeatedly noted the fact that in the illustrations for
news
not IL-38. Photos clearly demonstrate the interception of the Tu-95 or Tu-142, which occurred much earlier.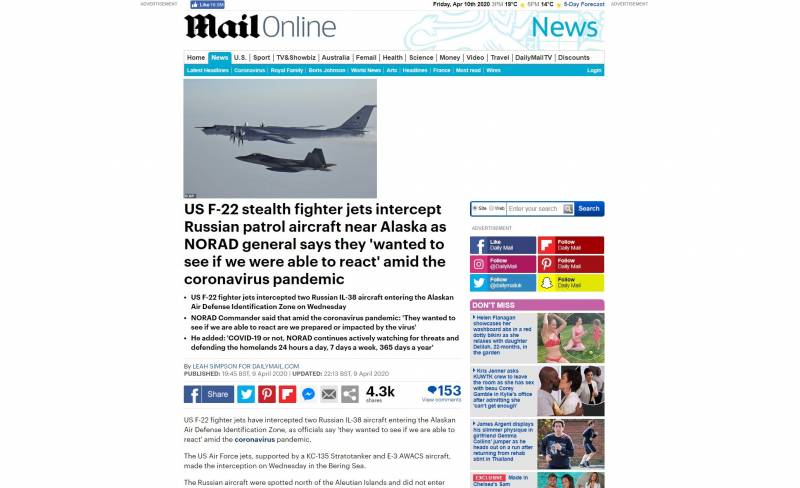 These old Bears [the name of the Tu-95 in NATO countries] are almost as old as I am. Does anyone remember the liner equivalent to it [in age] at Heathrow Airport? And pay attention to the fact that the "Raptor" needs a refueling aircraft.

All countries test their competitors for their weaknesses, China has just opened ours and everyone else

- obviously, this is a coronavirus.
The aircraft shown is not an IL-38! This is the Tu-95.

Russia should be explicitly warned that now is not the best time to play games that bring closer to the Cold War. And what if they do it again, they will be shot down, no matter if they are in international airspace or not.

Those Bears whose designs date back to the late 1940s do not pose a real threat. They can be easily knocked down if they really try to attack. Americans know that, of course. But they still need to be intercepted to show what they are paying attention to.

We need to shoot down one of these aircraft, and perhaps the Russians will stop sending them.

How many times a year does this happen and who cares?

I'm not even close to a fan of communism, but at least Russia has never infected us with a virus. They also donated much needed medicines, while China sells medicines (of poor quality) after the virus spread around the world.

The Russian aircraft in the first picture is the Tupolev Tu-95 Tupolev, a largely modified copy of the American Boeing B-29 combat vehicle from World War II.

I lived in Alaska. This happens monthly. Sometimes weekly.

They probably want Alaska back ...

- response to the previous comment.
Americans are exactly the same nervous Russians. A game of "who will blink first" lasting for decades, and both sides play it.

I thought that with their man in Washington, we are now part of the Russian Federation!