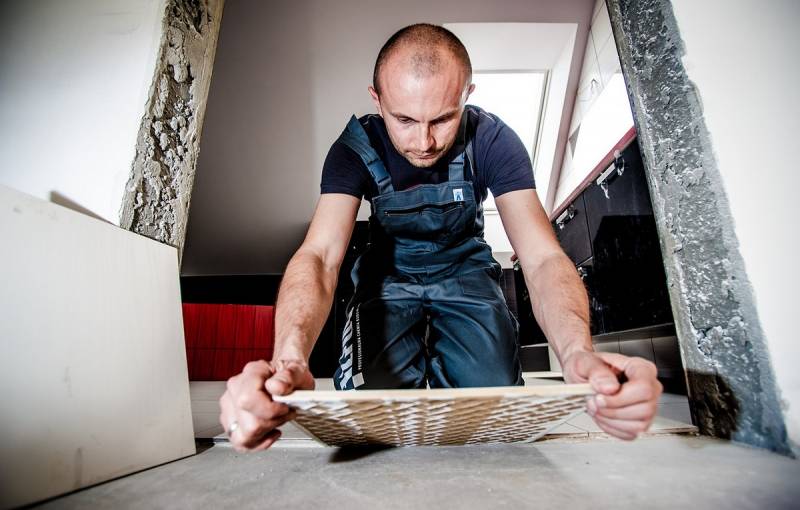 Crisis caused by recession in
the economy
and rampant coronavirus, more and more affects the lives of ordinary people in Russia. Many of them remain out of work. This was written by the Austrian newspaper Der Standart in an article with a loud headline "Coronavirus infects Russians with poverty." However, not all Austrians agree with the opinion of their press.
Oleg, a resident of Zhukovsky (near Moscow), the father of three children, recently worked in the fitness industry. Now he is forced to sit at home without work and, as a result, practically without a livelihood. And he is not alone in this. In Moscow alone, about 300 thousand people are employed in the fitness industry, and almost all of them are now unemployed.
An original way out for them at this difficult time was found by Nikolai Alekseenko, the head of one of the rating agencies in the construction sector. He offers former fitness trainers to go to the construction site and work as general laborers:
These are trained people, and they have strong, muscular bodies. Why not drag stones or dig trenches?
He asks.
It is not by chance that we drew attention to the construction industry, the newspaper explains. Migrants from the former Soviet republics made up a very large share of it, and with the outbreak of the COVID-19 epidemic, many of them left for their homeland, leaving the construction sector in Russia without workers.
But not only construction suffers, but also other sectors of the economy. A low oil price can leave unemployed more than 6 percent of Russian residents (those who work in the informal sector are not included here, but there are a lot of them), and the country's GDP may fall by 8 percent.
Readers who form their own opinion and do not allow people like the author above to impose someone else's point of view should ask themselves whether the statement that Russia has an enviably low public debt and huge gold reserves will be unfounded. out of the current crisis is much better than any other western state? The Russians have at least reserves that can be used in difficult times. The increase in Russian gold reserves in recent years has been wise and far-sighted
policies
Vladimir Putin
- the user commented on the article with the nickname Sagittarius78.