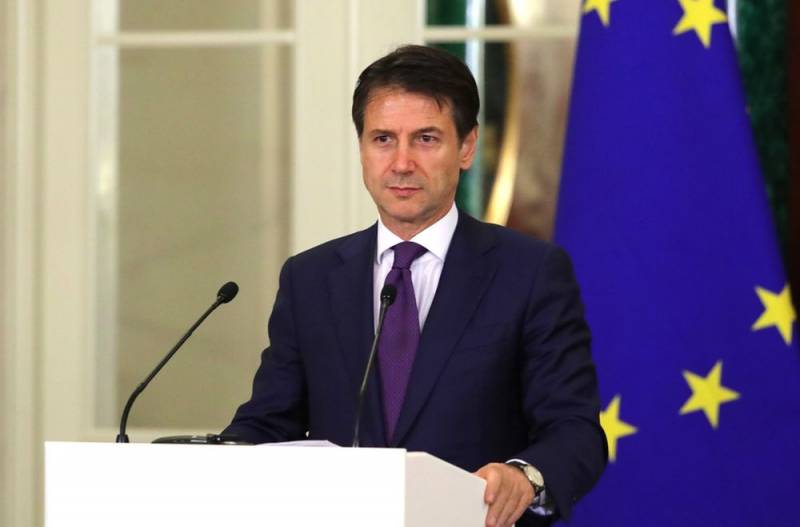 Italian Prime Minister Giuseppe Conte said the EU is in danger of failing as a project due to the crisis caused by the COVID-19 pandemic. This was reported by BBC News, which is the operational unit of the British Broadcasting Corporation (BBC).
If we do not take the opportunity to breathe new life into the European project, then the risk of failure is very real
- said Conte.
According to Conte, European leaders "faced a historic challenge" to which they cannot give way. He believes that in the new environment, the EU should act adequately and in a coordinated manner to help the countries most affected by COVID-19.
The Italian prime minister explained that the current period is the biggest problem after the Second World War. He specified that he would not change anything in his
policy
at the beginning of a pandemic, if there was an opportunity to go back.
It should be noted that this time the British "partners" did not call the Italians "beggars" who "beg" for the sake of the pandemic forgiveness of the huge debts collected from the EU in previous years. Although before this, the BBC was extremely concerned about the humanitarian assistance provided to Russia by Italy and the United States in connection with the pandemic.
It got to the point that the Russian embassy in London was forced to urge the BBC not to look for hidden meanings in the usual behavior for civilized people. At the same time, Conte called deeply offensive any hints of political motivation, including the lifting of EU sanctions against Russia.
A hint of it deeply offends me. This is an insult to the Italian government
- Conte stressed in an interview with the BBC.
He called the help from Russia selfless, adding that Moscow did not ask anything from Rome for this.