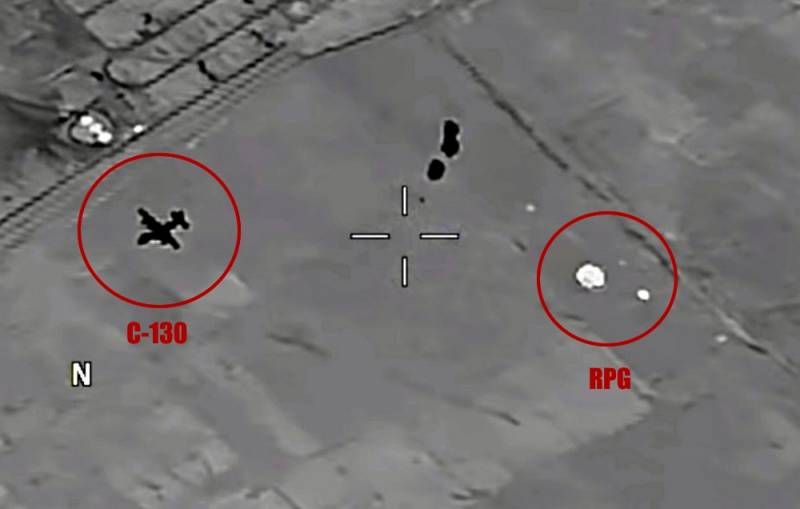 The U.S. Air Force in Afghanistan captured the time of the attack on the S-130 transport aircraft from an RPG-7 anti-tank grenade launcher. Terrorists planned to bring down the plane of the Americans with a shot from the ground, writes The Drive magazine.
The S-130 flew over the territory on which the US military contingent is located in order to dump the necessary cargo. The drone was monitored by the MQ-9 drone, recording everything that happens with the aircraft on camera. MQ-9 captured the moment of dropping cargo by parachute.
Then the operators sitting at the control panels of the unmanned aerial vehicle saw a flash of light coming from somewhere on the right and flying straight towards S-130. This could be nothing more than a targeted attack to bring down an airplane.
Tragedy, it seemed, could not be avoided. But the pilots managed to get away from the strike and turned to the side - it was not noticeable in the video whether they had done it by accident or planned to deliberately get away from the strike from the ground. However, the plane continued its mission, and no one was hurt.
The drone photographed not only the moment of the shot at the aircraft, but also discovered the location of the terrorists - they were in buildings nearby. The operators noticed how a group of armed men hurriedly left the scene of the attack, and reported this to the command.
It is reported that subsequently an air strike was launched on them.