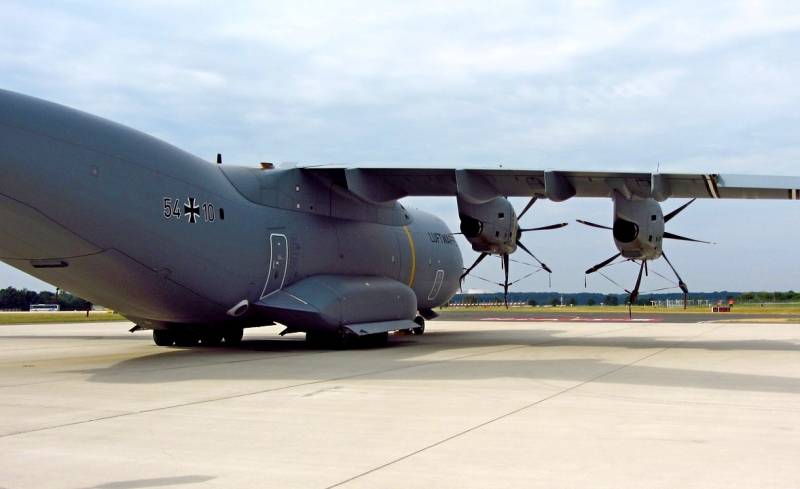 Against the backdrop of the spread of coronavirus infection COVID-19 around the planet, the struggle for medical face masks between countries has sharply intensified. In Hong Kong's oldest English-language newspaper, South China Morning Post, Eric Kirshbaum, journalist and executive director of the German-American RIAS exchange program, describes the situation.
The Berlin city government turned to the German military for assistance in ensuring the safe transportation of personal protective equipment. This happened after the "mysterious" disappearance of 200 thousand face masks, which the German capital acquired in China for its police department.
The Bundeswehr spokesman has already confirmed that a request for military assistance has been received. Berlin Health Minister (Turkish-German PSD politician) Dilek Kalaichi said the city urgently needs help delivering medical supplies by air to combat COVID-19.
We sent an official request to the Bundeswehr. I asked the Minister of Defense for the Bundeswehr to take over the transportation and deliver personal protective equipment to Berlin
- Kalaichi explained to the Berliner Morgenpost newspaper.
Before that, Berlin Interior Minister Andreas Geisel criticized the United States. He said that 200 thousand masks of protection class FFP2, manufactured by an American company
3M
in China, were "confiscated" at the airport in Bangkok (Thailand) "methods of the Wild West." He called the incident "an act of modern piracy," emphasizing that "this should not be the case with transatlantic partners."
Similar criticism came from France, where officials accused unknown Americans of having bought masks in China that were already heading to France.