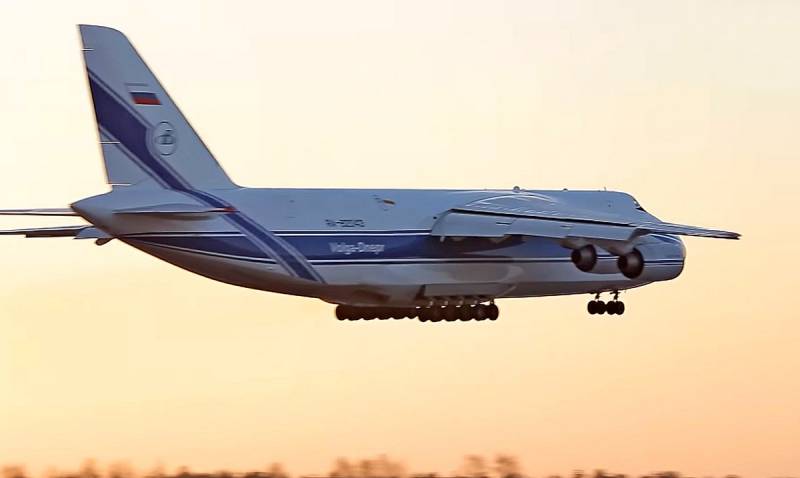 Recently, military transport aviation of the Russian Aerospace Forces carried out several lightning-fast humanitarian operations to transfer medical aid to other countries of the world. The delivery of goods to Italy, the United States and Serbia was entrusted not to civil aviation, but to the BTA, commanded by Lieutenant General Vladimir Benediktov.
Former long-range aviation commander (1997–2003), member of the Public Council under the Ministry of Defense, Lieutenant General Mikhail Oparin, commented
"MK"
BTA flights to specified countries.
Short-term air operations to deliver medical supplies to different parts of the world indicate that military transport aircraft are on high alert
- said Oparin.
The general clarified that the combat readiness consists of the readiness to fulfill the tasks of flight crews, the readiness of the engineering and technical personnel for servicing aviation
equipment
, as well as the serviceability of the fleet itself. He emphasized that the level of training of BTA personnel is at a high level.
The presidents agreed, and in a day or two they planned and carried out a large-scale operation to transport goods and specialists. Relatively speaking, we set a task tonight, and in the morning or even at night the planes flew away
- explained Oparin.
According to the retired military, this says a lot. First of all, about the level of organization and leadership. Planning such flights, coordinating flight routes in foreign airspace is not an easy task.
At the same time, the general offered to think about raising the status of the BTA, since in recent years Russian aviation began to fly intensively to other countries. Previously, the BTA was "as an operational-strategic association", and now - "as an operational-tactical association." He compared this to "as if the management of a large plant were reduced to the states of one workshop." In this case, before the rank of commander of the BTA was Colonel General, now - Lieutenant General.