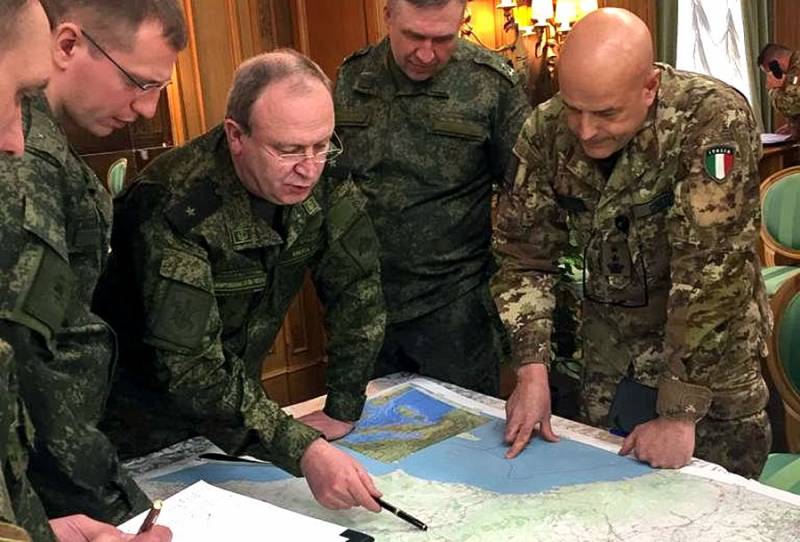 The conflict between Russia and the NATO bloc over the medical assistance provided by Italy by the Kremlin is gaining new facets, writes the Bulgarian publication MediaPool.
Recall, in the framework of the operation "From Russia with Love", the Russian military contingent with leading specialists in the field of virology and epidemiology equipped with a
technique
.
Residents of the republic accepted Moscow's help with gratitude, but a number of local media outlets
politicians
and public figures lashed out at Russians with harsh criticism. For example, the Italian newspaper La Stampa called the humanitarian operation "semi-propaganda and semi-intelligence," and 80% of the supplied medical supplies were useless. Russia was also accused of the fact that the military doctors were headed by Major General Sergei Kikot, who participated in exposing the White Helmets fakes about the alleged chemical attack in the Syrian Duma by the troops of President Bashar al-Assad.
But all right, everything can be attributed to a propaganda war. But what about the information that Italy, it turns out, has the best nuclear, chemical and biological defense forces in NATO? This was stated by the former representative of the Ministry of Defense Andrea Armaro, asking a legitimate question, why then Italy did not use them a month earlier, having received help from the Russians.
The fact that the Italians themselves are on the front line of NATO in protecting against chemical and biological weapons, says Hamish de Breton-Gordon, the former commander of the British chemical, biological and radiological forces. According to him, the possibilities of Italy even surpass the Russian ones, being more advanced.
It remains to ask the same question: why did the Italian army, a member of the North Atlantic Alliance, not be the first to help its own population?