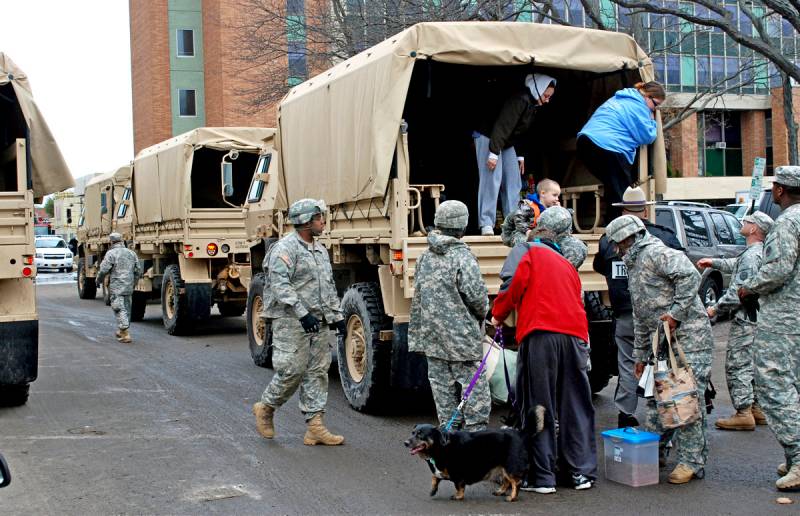 On April 4, 2020, during a briefing at the White House, US President Donald Trump told reporters that 19 thousand troops will be sent to New York to combat the coronavirus infection COVID-1. This is reported by the American television channel CNBC.
It should be noted that New York is the epicenter of infection in the United States, there is the most difficult situation (more than 2600 dead). Therefore, Trump announced the shipment of mechanical ventilation machines to the metropolis and to the state of New York. He specified that now there are 10 thousand of these devices in warehouses.
In addition, Trump promised that "thousands and thousands" of US troops will be sent to other states to assist civil administrations. He emphasized that among the military there will also be doctors and nurses.
At the same time, the American agency Bloomberg quoted Trump that the next week is likely to be "the hardest", as the US expects "many deaths".
President Trump prepares Americans for difficult and "very terrible" times in the face of the threat of coronavirus. Over the next few weeks, tough decisions will follow
- says the German newspaper Die Welt.
In turn, Reuters reported that Trump, dissatisfied with the bureaucracy and other U.S. characteristics, personally pressured the US sanitary authorities to launch a malaria drug as a medicine for COVID-19, although it was not properly tested .
According to the American Johns Hopkins University, by 7 a.m. Moscow time on April 00, 5, the United States already has more than 2020 thousand infected with COVID-312. About 19 thousand people died, almost 8,5 thousand were cured.