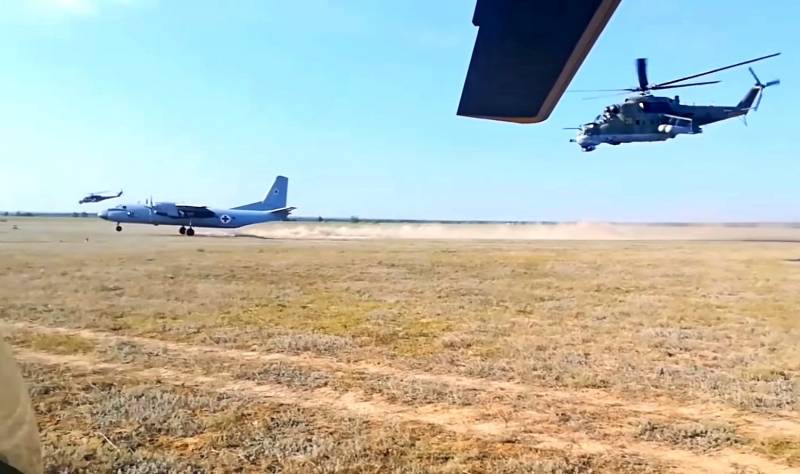 Social network users are actively discussing video from the exercises of transport aviation of the Russian Aerospace Forces (BTA). The shots show the training of Mi-24 helicopters, as well as Il-76 and An-12 aircraft. Such videos are extremely rare to find on the Internet.
Initially, the video showed how Mi-24 combat helicopters strike targets from their standard weapons. Then demonstrates the paratroopers, who were transferred to positions by helicopters.
In addition, the video showed how various transport aircraft landed and took off from a dirt runway. It is clearly seen that all this is happening in the open field.
It turned out that some users did not even assume that the IL-76 and An-12 aircraft could take off from the "primer". At the same time, other readers noted that in the rain, transport aircraft would be much more difficult. Still others said that under adverse weather conditions, quickly assembled runways from perforated metal sheets can be used.
We remind you that all Soviet / Russian military transport aircraft, including the heavy An-22 Antey, were specially designed so that they could operate from unpaved runways. And this is understandable, because airfields are not always at hand.