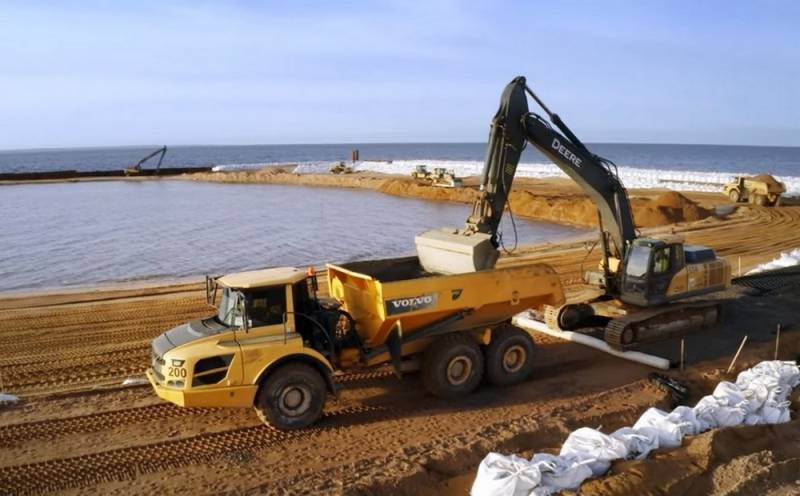 Russia is one step closer to the moment when a logistic alternative to ports in the Baltic republics that are members of NATO will be fully prepared.
As follows from the message of the press center of the Lugaport project, the general contractor of the project SU GT Morstroy completely completed the formation of the sloping shore reinforcement and the sheet piling was completed by 99%, which is the basis for the subsequent formation of the coastline.
The message contains the words of the Deputy General Director for Port Assets of Novotrans Active LLC Alexey Zharkov:
All work is in full accordance with the construction schedule. At present, 5 units of Larsen sheet pile are left to be driven, and the sheet piling device will be completely ready. Some of the already fully formed maps of the formation of territories are covered with rubble. We estimate the readiness of artificial land at 90%.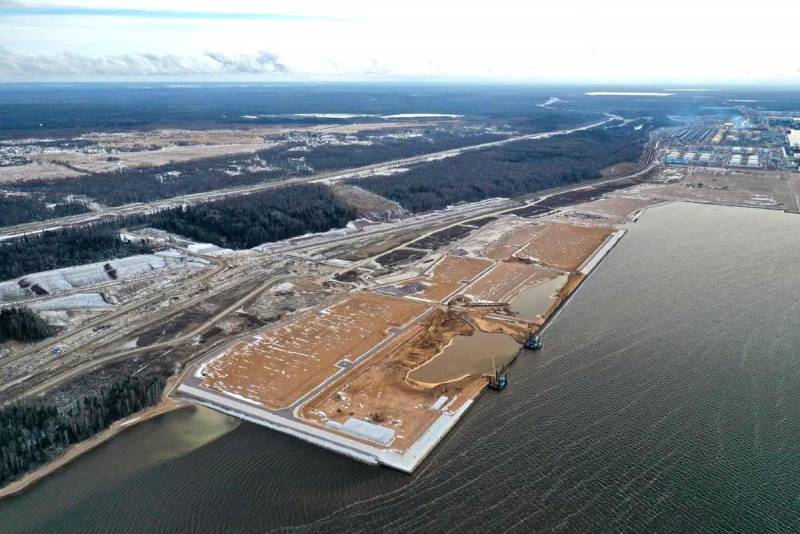 Lugaport is a universal terminal through which transshipment of a wide range of goods, including grain and food products, will be carried out.
The port capacity will be 1100 wagons per day. The Lugaport will also provide reception and processing of vessels of the Panamax, New-Panamax, Baby-Capesize class with a draft of up to 15,5 meters.