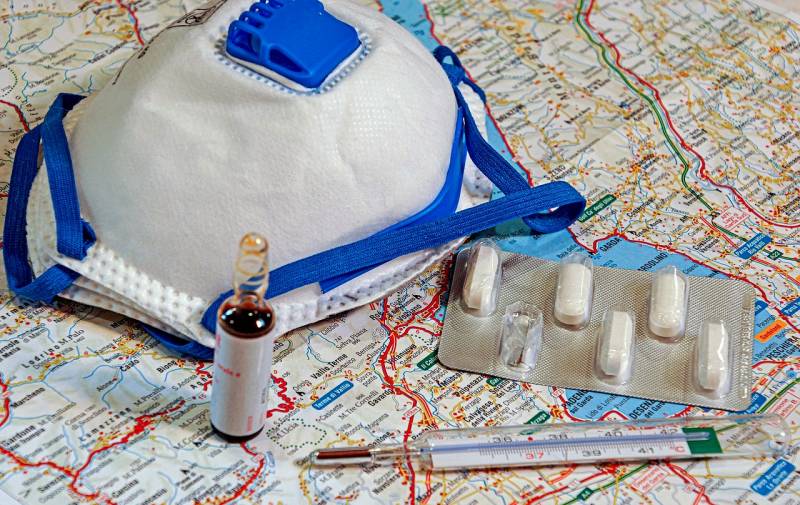 The coronavirus pandemic posed many unpleasant questions. One of the most acute is why Italy's prosperous and well-fed suffered from COVID-19 more than other countries, becoming the "bone of contention" between Russia and China, on the one hand, and the NATO bloc, on the other, who are now being measured, who has rendered more assistance to it .
And then gradually answers begin to appear.
The first patient with coronavirus was officially detected there on February 20, and as of April 1, 110 574 infected and 13 155 deaths were registered. The figures for a prosperous country within the European Union are appalling. What is the phenomenon of such a sharp spread of infection?
In the case of Italy, several factors developed at once.
At first
Due to the mild climate and Mediterranean cuisine, Italians on average live much longer than, for example, Russians. In our country, for a man to live to the age of retirement is a feat. In Italy, one in four today is over 65, that is, the population is very age-related. The virus primarily affects the elderly, so it is not surprising that the average age of deaths from COVID-19 in this country is 80 years. As a rule, by this age a person manages to get problems with pressure, heart, kidneys, lungs, diabetes and so on.
To this it is necessary to add the national characteristics of Italians: elderly parents often live in the same houses with their children and grandchildren, and they like to get together in large companies, kiss at a meeting and goodbye. All this contributes to the spread of the disease.
Secondly
There are questions to the Italian health care system, which turned out to be unprepared for a pandemic. It turned out that in Italy there are an average of 100 beds in the infectious diseases wards per 12,5 thousand people. For comparison, in Germany this figure is 29,2. There are not enough medical masks, antiseptics, and ventilators for the multimillion population. As a result, doctors have to choose who lives and who dies from coronavirus in hospitals. The rest have to survive at home in quarantine.
Thirdly
, some experts point out that the coronavirus could actually enter the country much earlier than February 20, but simply was not diagnosed. Biology professor Enrico Bucci believes that COVID-19 started hosting in Italy in December 2019 and was quietly distributed, and the authorities simply did not identify it and did not take any measures to counter it. Professor Giuseppe Remuzzi states the following in this regard:
Doctors remember how they observed very strange pneumonia, very severe, mainly in older people, in December and even November.
By the time the epidemiological regime was established in February, some residents of Lombardy had already detected antibodies to the coronavirus in the body, that is, they had successfully been ill with it, without knowing it. How could COVID-19 get to Italy in December, or even November?
This is pretty easy to explain. The Mediterranean country is very popular among Chinese tourists, and the city of Wuhan is a major transportation hub in China. But this is not all: in the north of Italy, especially in Lombardy, the most affected by the pandemic, there are many factories, three quarters of whose workers are natives of the Middle Kingdom. Those on holidays last November flew home, and then returned back.