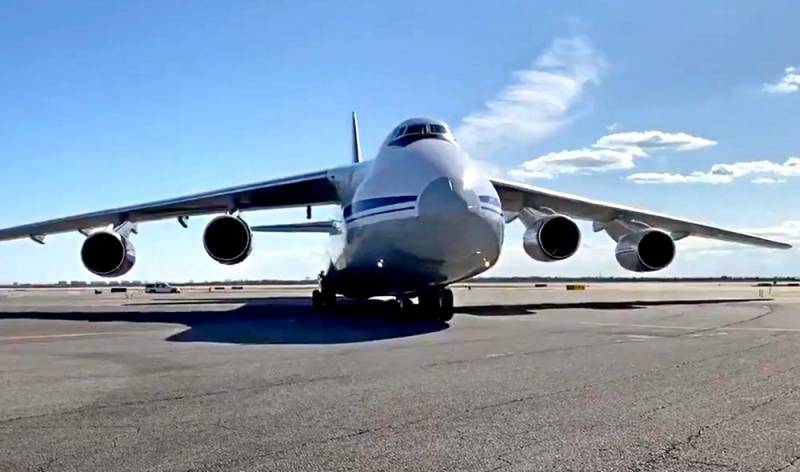 The arrival in the United States of a Russian aircraft loaded with medical masks and medications provoked a lively reaction from the Americans, who expressed their opinion about this, for the most part, in social networks.
Former Special Envoy of the President of the United States for the Antiterrorist Coalition in Iraq and Syria Brett McGark in his
twitter
posted a video with a landing Russian plane with humanitarian aid and commented on it:
There is nothing to look at. It's just that a Russian military plane landed at Kennedy Airport with 60 tons of medicine to support the Americans in the fight against # COVID19. Advocacy Bonanza (gold mine), when our own government withdrew from America's leading role in the global crisis.
The vast majority of Americans supported the opinion of the diplomat.
Send the plane back. We must not trust Putin!
- says Rick Ferris.
Unfortunately, the Russian authorities do not provide such assistance to their citizens. Instead, they hid the truth for months.
- wrote Olga Lautman.
In exchange for what? What "deal" did Trump make with Putin?
- asks the anonymous user.
This is like a ruse for Trump to lift sanctions. Russia must leave Crimea and end the war with Ukraine
- categorical user True North.
Watch Trump bathe Russia in thanks and insist that we must lift sanctions against Moscow. Didn't think it would be so depressing
- writes Stephen Strauss.
This is completely humiliating. We will never forgive Trump for allowing us to be so unprepared that we needed Putin's help
- outraged Christina Galea.
The richest country in the world should not depend on any other country. Trump and his administration should be ashamed
- sure Cecilia Valverde.