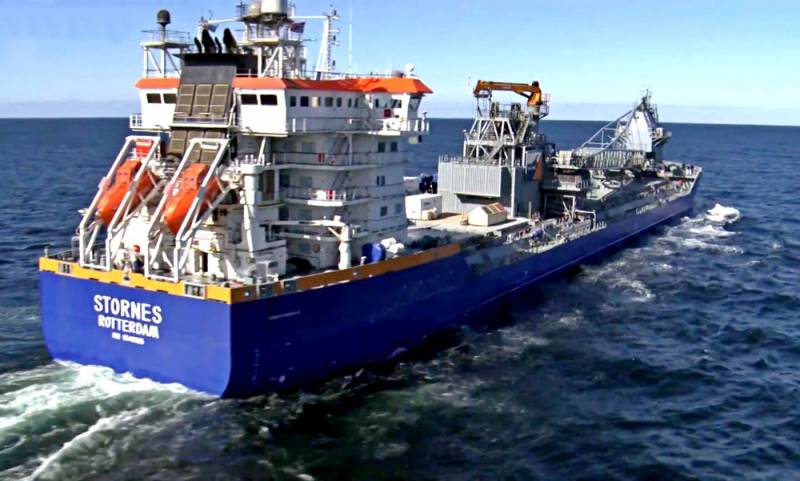 The Nord Stream 2 gas pipeline project is supported in Europe. This can be evidenced by the continuous rotation of stone-laying vessels, which continue to sketch stones on the constructed section of the gas pipeline. This is necessary to stabilize already laid pipes.
The Marinetraffic navigation portal informs that the Bravenes vessel (the flag of the Netherlands) has now arrived at the pipeline section in the waters of Sweden. It will conduct underwater work in the coming months.
Before that, three other stone layers worked at the gas pipeline: Stornes, Nordnes and Rockpiper. So the company from the Netherlands continues to fulfill a contract for 250 million euros to stabilize the gas pipeline at the bottom of the Baltic Sea.
It should be noted that US sanctions affect only those vessels that conduct direct pipe laying. Therefore, stone-laying and other vessels engaged in other types of work at Nord Stream 2 continue to work.
Recently reported as a multifunctional offshore support vessel Stril Explorer (flag of Norway)
conducts
inspection work on the Nord Stream-2 gas pipeline. The operation of the vessel includes visual inspection and instrumental control of the gas pipeline using underwater vehicles with remote control. So Europeans are very careful about Nord Stream-2.