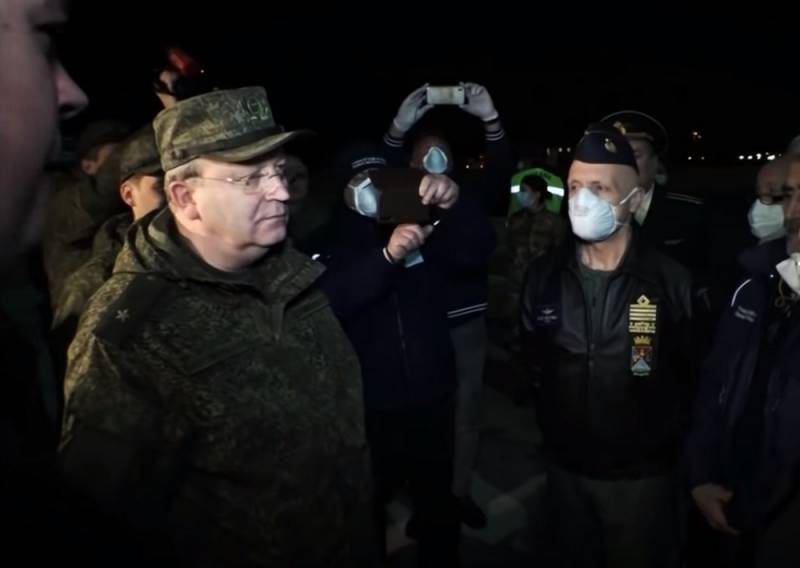 The Polish authorities, trying to find at least some justification for their actions, thanks to which Russian planes had to deliver assistance to Italy in a district way, did not come up with anything better than explain Moscow's actions with selfish motives.
This time, the role of the Russophobia generator was taken over by the press secretary of the coordinator of Polish special services Stanislav Zharyn.
During an interview with wPolityce portal, a Polish official of not the highest flight said that with the increase in the spread of coronavirus, Russia switched to
political
offensive.
According to him, the Kremlin has launched an active campaign in the information space, aimed at discrediting Poland.
The official claims that, as part of this campaign, the Russian media allegedly launched a fake about Poland's intentions to annex the Kaliningrad region under the guise of an epidemic.
However, he does not deny that it was the Polish readers who expressed such ideas in the comments under one of the materials in Gazeta Wyborcza.
Zharyn emphasizes that Russia is using this pandemic to break out of international isolation and lead the EU countries to lifting sanctions, avoiding the idea that Italy's assistance could be provided for purely humanitarian reasons.
In conclusion, it is worth noting that the words of the Polish spokesman look rather stupid after the public became aware with what frenzy, spitting on their own dignity, the EU countries "squeeze" everything from each other that can at least somehow help in the fight with an epidemic of coronavirus.