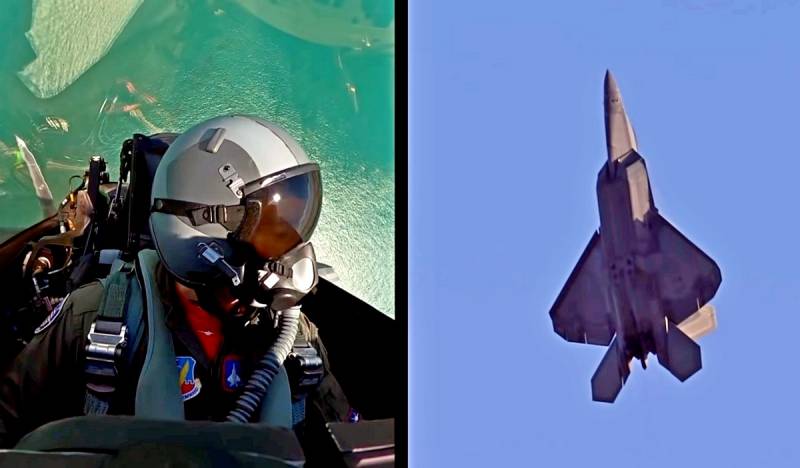 US military pilots have demonstrated that the F-22 multi-role fighter is not inferior in maneuverability to the Russian Su-35 fighter, which is characterized as "super-maneuverable."
Channel "F-22 Demo Team" posted a video in which Major Josh "Cape" Gunderson of the demo flight group F-22 Raptor, shows the unique capabilities of the 5th generation American fighter.
Video recording recorded aerobatics that Gunderson performed on the F-22. They are similar to those performed at many demonstrations of the Su-35 and, often, are declared as figures that can only be performed by a Russian fighter.
In particular, we are talking about such aerobatics as "cobra", "flat corkscrew", turns and turns in place.
For comparison, you can offer a video filmed on the demonstration flights of a Russian fighter, which were held at Ataturk Airport in Istanbul during the "Technofest-2019", held in Turkey.
If you visually compare the flights of American and Russian fighters, it can hardly be argued that any of the combat aircraft is more maneuverable.
Therefore, Russian pilots in a real air battle with the F-22 should not count on the maneuverability of their fighter, as a definite advantage.