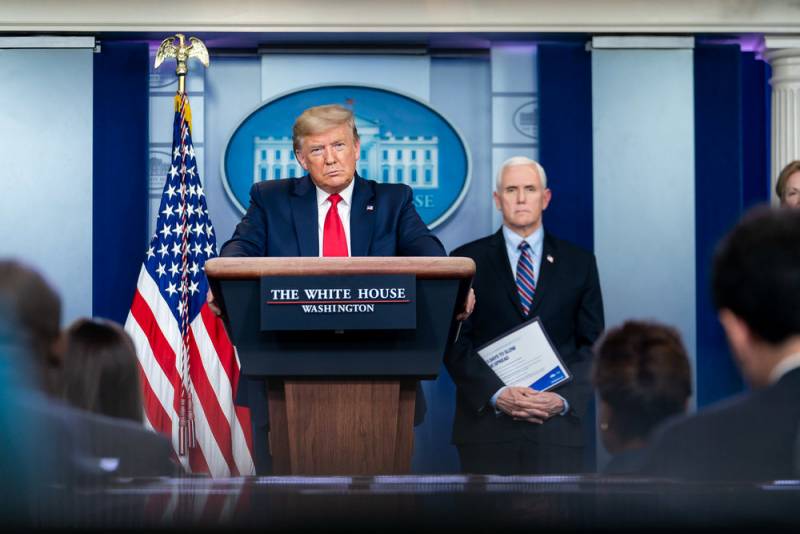 American President Donald Trump has a rather strange way for the head of state to inspire his compatriots whose lives are at risk due to the coronavirus epidemic raging in the United States.
CNN cites the words of the head of the White House said on Sunday when Donald Trump announced the extension of the "social distance" (quarantine) directive until the end of April:
If, as we say, we manage to stop the losses at 100 thousand - this is a terrible figure, perhaps it will even be lower, but in the region of 100 thousand; we are talking about a number between 100 and 200 thousand - which means that together we did a good job.
And this happens just a few days after the president announced his intention to launch
the economy
The United States is at full capacity by Easter Sunday, which in the United States in 2020 falls on April 12th.
Given the fact that the pace of coronavirus incidence and mortality from it is rapidly taking the United States to a leading position in the world, it is not at all a fact that quarantine in the country will not be extended for an indefinite time.
Recall that in the state of New York, which is the epicenter of the epidemic in the United States, the number of coronavirus victims per day increased from 728 to 965, and the number of cases reached 59 513 people, and, according to Governor Andrew Cuomo, will continue to grow.