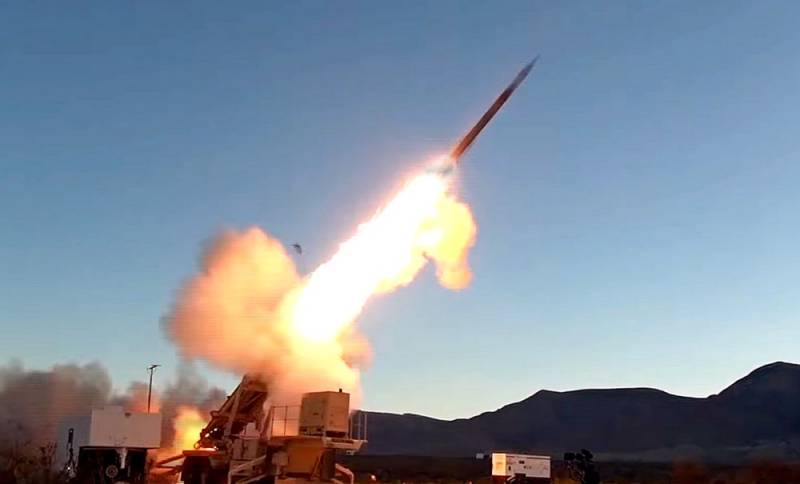 The capital of Saudi Arabia, the city of Riyadh, was subjected to rocket fire from the Yemenite Hussites. At the same time, the Hussites rocketed the port city of Jazan, located in the south of the kingdom near the Yemeni border. This is reported by Arabic-language media.
A video has already appeared on the Web that shows how Patriot missiles missed in the course of repelling one of these attacks. Missiles simply flew past the target.
At the same time, Al Arabia television channel said that Saudi Arabian air defense intercepted two ballistic missiles over Riyadh. Another ballistic missile was allegedly intercepted by the Saudis in the sky over Jazan.
According to Al Sumaria, the rockets were fired by the Hussites from Yemen. Moreover, in Riyadh and Jazan, explosions were first heard, and only then an air alert began.
We remind you that on February 21, 2020, the representative of the Arab military coalition in Yemen, Colonel Turki al-Malik, informed the public that the army of Saudi Arabia intercepted Hushite rockets fired from the capital of Yemen, the city of Sana'a. Moreover, he emphasized that the Hussites strike at civilian targets. At the same time, he "forgot" that the aviation of the Arab coalition itself strikes at civilian targets in Yemen.
It must be added that the military conflict in Yemen lasts from 2014. In 2015, Saudi Arabia organized a coalition for the war against the Hussites, since it itself could not cope with them.