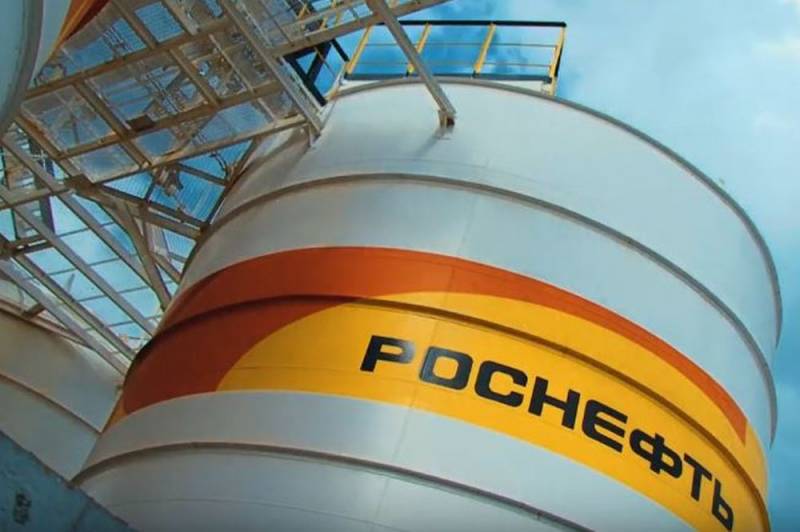 Rosneft PJSC announced the termination of work in Venezuela and the sale of assets related to work in this country. Then the Western "partners" hastened to report that "Moscow is abandoning Caracas." But this is not so, just one of the world's largest oil companies has found a rather original way to get out of American sanctions, but at the same time maintain a Russian presence.
Rosneft confirmed that the company is indeed terminating its participation in all projects and trading operations in Venezuela.
In addition, the company sells its shares in the production companies Petromonagas, Petroperija, Boqueron, Petromiranda and Petrovictoria, as well as in the oilfield service enterprises of Venezuela. The buyer is a so far unnamed company, "100% owned by the Russian government."
As a result of a cashless transaction, the largest Russian oil company will receive a 9,6% stake in Rosneft on the balance of one of its subsidiaries.
The Government of the Russian Federation acquired assets from Venezuela from PJSC NK Rosneft. The owner is a company 100% owned by the Russian Federation
- specified in the government of Russia.
We protect the interests of our shareholders, make decisions in accordance with our duty to our shareholders. We expect the public promises of our market partners to be fulfilled.
- explained
Interfax
Rosneft spokesman Mikhail Leontyev.
We remind you that before this, the United States imposed sanctions against Rosneft's subsidiary TNK Trading International SA, Rosneft's structural division Rosneft Trading, and Didier Kashimiro, chairman of the board of directors of this company.
It should be added that before this transaction, the Russian state owned a 50% stake in Rosneft through the state holding Rosneftegaz and one share owned by the Federal Property Management Agency.