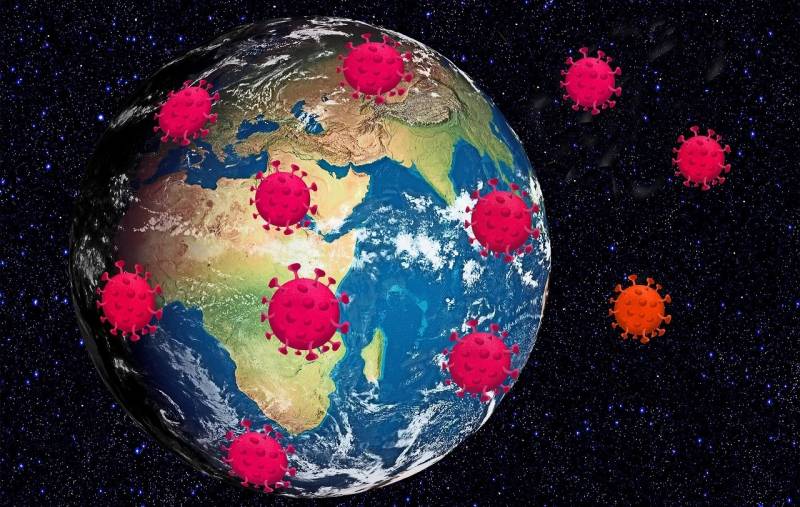 Judging by the dynamics of the number of infections and mortality, the COVID-19 epidemic in China is gradually waning, in Europe it is in full swing, and in the USA it is only just beginning. From Hollywood blockbusters, we know that it is the Americans who always find the vaccine and save the rest of the world.
However, what happens in real life is not so much like an action movie as horror.
New York, the financial center of the world, probably the richest city on the planet, is declared a disaster zone. The number of infected with coronavirus is growing rapidly. In just a few days, the virus was detected in almost 86 thousand people. According to the NewYork-Presbyterian Medical Center, dozens of patients with a diagnosis of COVID-19 in serious condition arrive daily.
It turns out that the United States has already surpassed China in this indicator, becoming the new epicenter of the epidemic, as some experts predicted. Even territorial isolation and border closure by Donald Trump did not help. This is a note for those military who consider biological weapons as a means of conducting modern warfare. Globalization is such a thing.
It is interesting to see how they cope with one misfortune in different countries. China did not hide the outbreak and introduced a serious quarantine. The work of public transport and movement around the country was limited, the activities of many organizations and enterprises were suspended. It was forbidden to go outside without a protective mask, the work of medical institutions was strengthened. Disciplined Chinese took the situation under the hood, and the problem as a whole was taken under control.
Currently, they are trying to implement something similar in Russia with a week of global "quarantine output". True, with medical masks we have a shortage. Europe, where the epidemic is raging now, initially became a hostage to its ideas about open borders and freedom of movement. Now the EU countries have closed off from each other, slowly helping Italy and Spain, where the scale of the disaster has gained critical momentum. Sooner or later, COVID-19 will leave, but "sediment will remain."
No better things in the USA. The richest and most powerful country in the world, inhabited by an "exclusive nation", with its "medicine is not for everyone", was not ready for such a test. There is simply no place in the wards and a sufficient number of mechanical ventilation devices (IVL). In an interview with CNN, an anonymous New York State medical officer described the situation as "hell":
It is just a brain explosion. All hell burst out. We have no cars, no beds.
According to him, what is happening corresponds to the level of third world countries. It is estimated that in the US strategic stockpile there are 16 ventilators. As of today, New York alone needs 660. And this is just the beginning. Local doctors are trying to somehow adapt one device for two patients. Presumably, we are talking about those who have medical insurance. What will happen to everyone else can only guess. Apparently, it was just for them that the mobile morgues, which today can be found in several areas of the metropolis, drove them.
The staff in the hospitals is not enough. According to some medical professionals, management does not even allow them to do tests for coronavirus, but they continue to care for patients. Due to a lack of special protective equipment, Manhattan hospital nurses were forced to put on trash bags. Indeed, the level of the third world.
Not the slightest gloat of misfortune is caused by ordinary Americans and doctors performing their duty. However, it is clear that Western civilization is losing the battle with the coronavirus.
Let's see what will happen in our country if the quarantine week that has begun does not help.