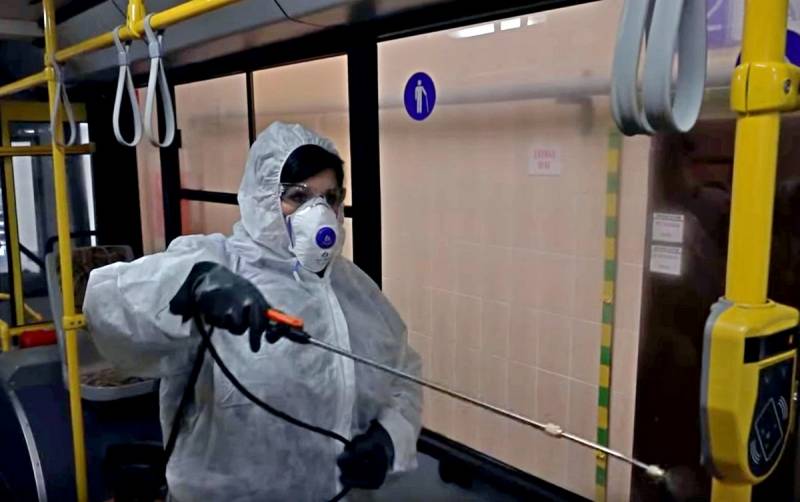 Moscow authorities intend to hold large-scale events to disinfect public spaces. This was announced by the deputy mayor of the capital Pyotr Biryukov. According to the official, the measures taken are unprecedented.
In order to prevent the spread of COVID-19 coronavirus, the entrances of residential buildings will be processed, as well as wet cleaning. Utilities will treat the roadway, parking lots, sidewalks, and the local area with disinfectants.
Already today, all public transport in Moscow is undergoing daily processing.
Recall that at the moment in the Russian capital recorded 703 patients with coronavirus. Four people have passed away.