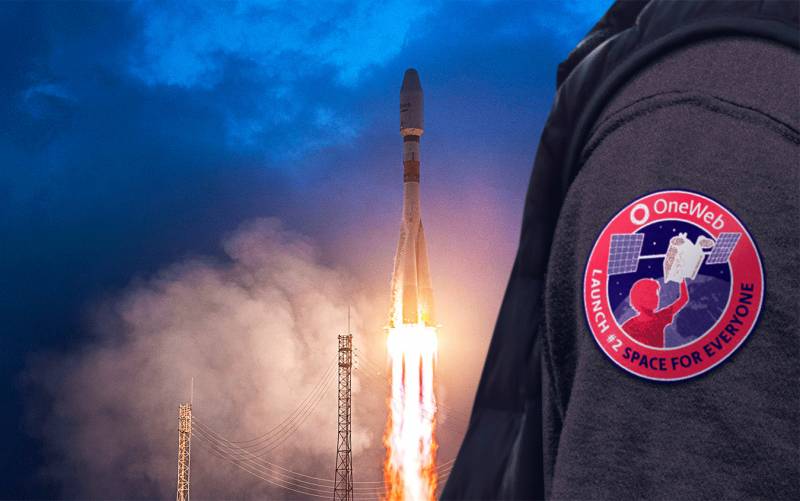 The coronavirus pandemic reached space. OneWeb, one of the most promising startups of recent times, announced the start of bankruptcy proceedings. The telecommunications company planned to create a large-scale satellite constellation in orbit, which was supposed to provide broadband Internet access to the planet's population.
What will happen to the satellites already launched, and how will the situation affect Roscosmos, which has contracted to be a cab to deliver satellites to orbit?
OneWeb planned to create a constellation of more than 600 satellites, which were supposed to give access to broadband Internet to hundreds of millions of new users, for various reasons deprived of such an opportunity. The company is registered in the UK, among the project participants such serious players as Airbus Group, Bharti Enterprise, Virgin Group, The Coca-Cola Company, Intelsat and several others.
However, this did not help her. Due to instability in the financial markets, the startup management was not able to obtain additional financing in the amount of $ 2 billion from the Japanese bank SoftBank. This crippled an ambitious project. New York State Court filed for bankruptcy.
A logical question arises, what will happen next?
In the event of bankruptcy, more than 500 highly skilled employees of a satellite manufacturing plant in Florida will end up on the street. All satellites were developed by Airbus, with an average life of 5 years. Only a small staff of 70 people will be left to serve.
Shortly before the financial catastrophe, OneWeb managed to launch only 74 spacecraft into orbit. For this, she used the services of Roscosmos, which at a time from Baikonur launched batches of 30-36 satellites. The contract worth $ 1 billion with the state corporation was signed in 2015. At the moment, it is approximately 10% complete.
For the leadership of "Roskosmos" is not very good
news
because the corporation is losing a major customer. However, it is suggested that the bankruptcy of OneWeb does not necessarily mean the complete death of the project. After stabilizing the situation in the financial markets and taking control of the coronavirus pandemic, there may be large investors who will be able to buy the company at a large discount and resume startups.
However, even this optimistic scenario means a significant delay in implementation and financial losses of Roskosmos.