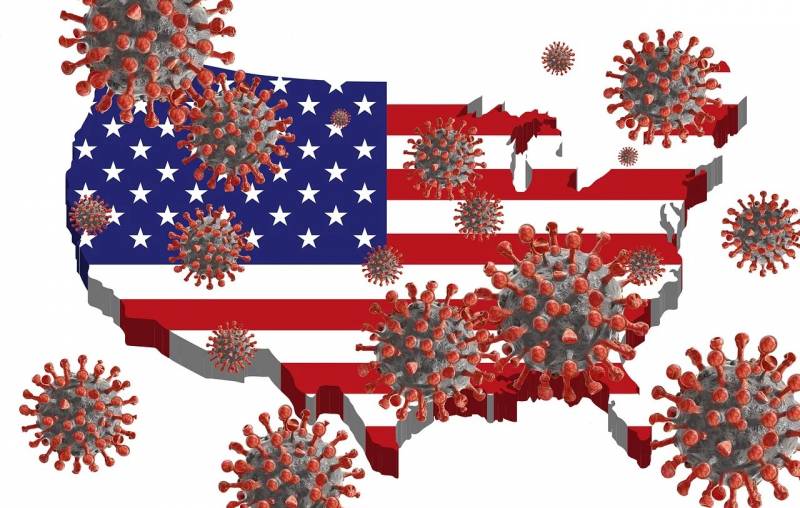 The United States leads in the number of people infected with the new COVID-19 coronavirus, ahead of Italy and China. It is reported by Johns Hopkins University, which monitors the situation with a pandemic around the world. At the same time, the growth rate of the number of cases in the USA is 2 times higher than the global rate.
So, in the world, the number of new cases of COVID-19 infection doubles every 6 days, while in the USA - every three days.
Scientists believe that the scenario for a pandemic in the United States of America is very similar to the Italian one, so a significant increase in the number of deaths is expected in the coming weeks.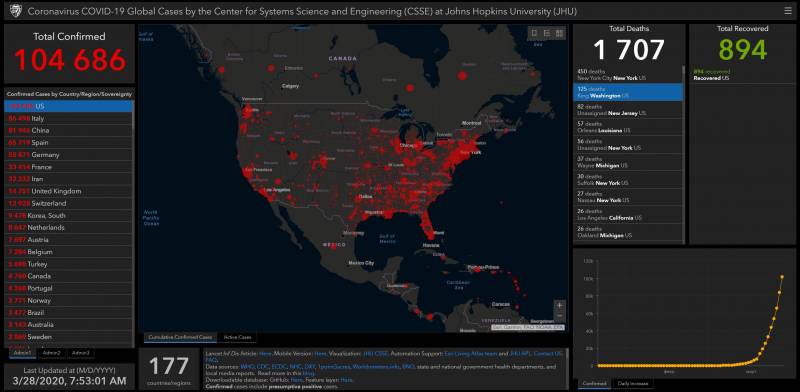 According to the latest data, as of March 28, 104 686 cases of COVID-19 infection were registered in the USA, 1707 of which were fatal. At the same time, 894 people recovered. The largest number of deaths occurred in the states of New York, Washington (not to be confused with the US capital), and in New Jersey.