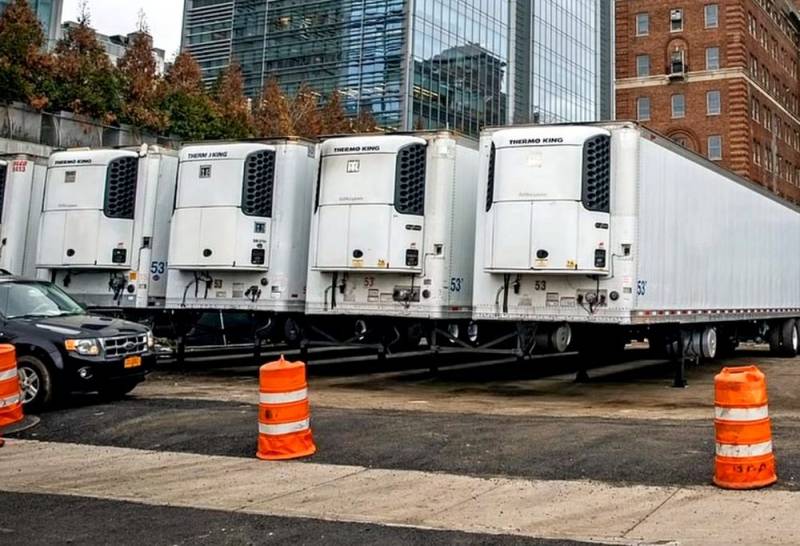 Recently
сообщалось
as US President Donald Trump declared New York a disaster zone in connection with the spread of coronavirus infection COVID-19, after which units of the National Guard appeared on the streets of the city. And so, on the streets of New York began to equip places for mobile morgues and organize tent camps to store the bodies of the dead.
We are experiencing a health crisis, the city declared an emergency
- said the spokeswoman for the forensic expert of New York Aja Vorsi-Davis.
The American edition of the New York Daily News informed the public that large refrigerated trucks were seen in the metropolis and tent camps were being built to help authorities unload morgues in the midst of a rampant coronavirus pandemic.
It is specified that such measures may come in handy if the existing city mortuaries cannot cope with the increased workload. In total, tents (tents) and refrigerated trucks are able to accommodate 3,5-3,6 thousand bodies.
It should be recalled that as of the evening of March 27, 2020, the total number of people infected in the United States reached 92992 people, 1384 people died, 1868 people recovered. The epicenter of the pandemic is New York.