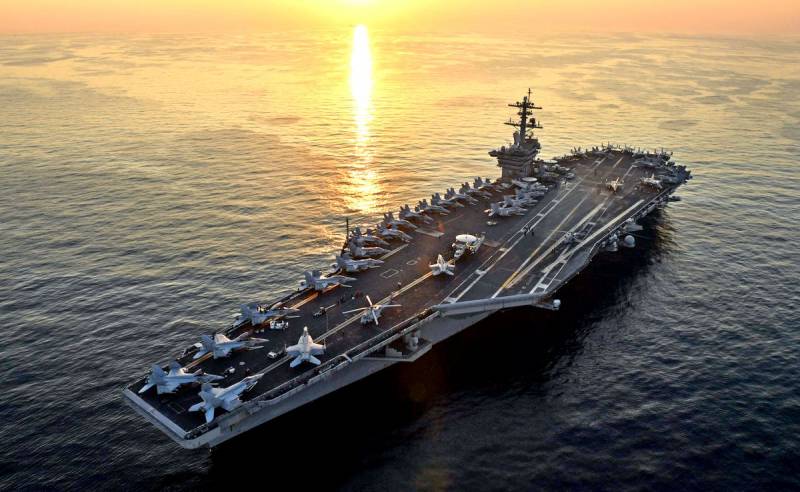 On board the US Navy's Theodore Roosevelt (CVN-71) nuclear carrier, there has been a sharp increase in the number of people infected with COVID-19 coronavirus infection. This was reported by CNN, citing military and government officials.
It is noted that now on board the aircraft carrier 25 sailors with a positive diagnosis of coronavirus are already registered. And only two days ago there were three of them. This information has already been confirmed by a representative of the US Navy.
The leadership of the Navy expects new positive tests among the crew of the ship. Probably the number of infected will go to tens
- reports CNN.
It is clarified that the Pentagon is unlikely to publicly recognize a large number of coronavirus infected so as not to look vulnerable in the face of China and the DPRK. Recall, the aircraft carrier "Theodore Roosevelt" is now located in the Asian region.
We decided to test 100% of the crew to see if we could contain the spread of infection.
- said the acting Minister of the Navy Thomas Modley.
CNN recalled that there are about 5000 personnel aboard the aircraft carrier.