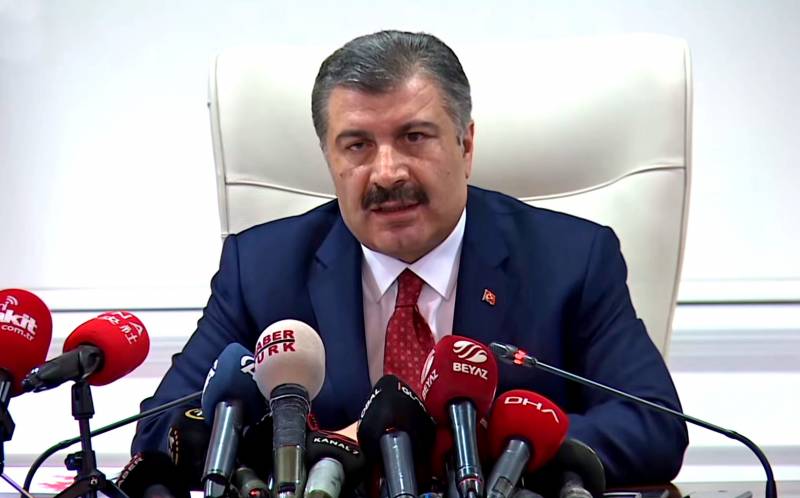 The works of the great Russian writer Leo Tolstoy will help Turkish youth usefully spend a forced quarantine.
According to Anadolu agency, Turkish Minister of Health Fahrettin Koja informed the population about the state of the coronavirus epidemic.
According to him, in the last 24 hours, Turkish doctors conducted 5035 tests, as a result of which 561 new cases of infection were confirmed, 15 patients died.
The official added that the total number of victims of the disease in Turkey reached 59, the number of infected - 2433.
At the end of his report, Koja addressed the Turkish youth with an appeal:
My appeal to the youth. With a large crowd of people, the risk of coronavirus infection increases. Even if you yourself do not get sick, you can become a carrier of the disease. Stay at home, read Leo Tolstoy and Mustafa Kutlu.
Due to the threat of the coronavirus epidemic, the country's schools and universities in Turkey were closed on March 16th.
On March 25, the Minister of Education of the Republic Ziya Selchuk said that the quarantine for students in the country was extended until April 30, and the education system will work remotely.
Recall that on March 11, the World Health Organization announced an outbreak of a new coronavirus infection with a pandemic.
According to the latest data provided by the international organization, more than 372 thousand people are infected in the world, and the number of victims exceeded 16 thousand.