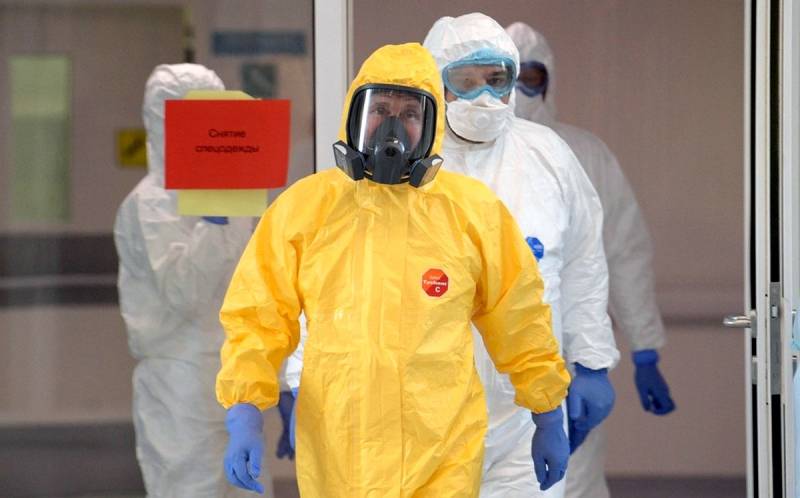 The reaction of the world media to the speech of President of the Russian Federation Vladimir Putin turned out to be quite restrained. Of all the measures listed by the head of state to curb coronavirus infection, most foreign publications drew attention only to the postponement of the constitutional vote.
The coronavirus pandemic was serious enough to intervene even in the elaborate plans of Russian President Vladimir Putin. A week after the announcement that the outbreak was "under control", Mr. Putin was forced to postpone the referendum scheduled for April 22 on proposed constitutional amendments that would allow him to remain in power until 2036.
- writes the Canadian newspaper
The Globe and Mail
.
Putin did not set a new date for the plebiscite, saying that it would depend on the dynamics of the coronavirus pandemic. [...] The 67-year-old Russian leader has been in power since 2000, longer than any other ruler of the country since the Soviet dictator Joseph Stalin
- the message says the American weekly
US News & World Report
.
The current constitution requires Putin to resign after the end of the current term, which means that the system he heads can quickly collapse
- comments on the transfer of the referendum TV channel website
CNN
.
[The referendum] will be important for the Kremlin, as it is designed to legitimize accelerated constitutional changes. [...] Critics see voting as a pure formality, but authorities present it as an important example of democracy
- writes the largest Finnish newspaper
Helsingin Sanomat
.
Somewhat less is said in the foreign press about measures to support Russian small business and the population during the crisis, voiced by the head of state.
The emphasis on job preservation, national unity, support for the poorest [...] indicates that the authorities take the situation seriously and try to calm public concerns in advance
- believes the Polish
wPolityce.pl
.
Putin also announced many benefits aimed at alleviating economic negativity. [...] Russian
economy
may fall into recession this year, as it will be double-shocked by coronavirus and rupture with the OPEC oil cartel
- publishes its rating
Bloomberg
.
In general, press comments can be called quite cautious and expectant. It is most likely that for the world it is now much more interesting to clarify the situation with the incidence of coronavirus infection in the territory of the Russian Federation, which has been repeatedly called abnormally low abroad.