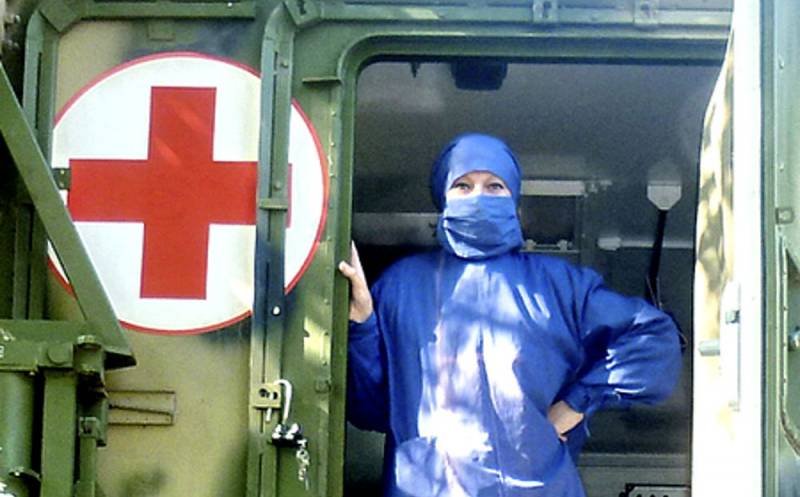 Criticism of Russia and the actions it takes to combat the spread of coronavirus have become one of the favorite topics in the "independent" publications of Poland.
In this series, the material published by the Warsaw Institute, an analytical center existing on grants from Western funds, is no exception.
According to Polish "analysts", the actions of the Russian authorities to counter the epidemic were belated and determined by the desire to avoid social upheaval and maintain stability in society. But at the same time, the country's leadership supposedly hides the true extent of the spread of infection, and Russian tests to detect coronavirus are less effective than their western counterparts.
Grant-eaters from the Warsaw Institute did not even bother to present at least some data on the incidence in Russia or the characteristics of tests that would confirm their statement. The statistics of cases of COVID-19, officially published by the Russian authorities, are called by the Poles "incredible."
The editors of the "institute" believe that the closure of borders with China and the subsequent restriction of communication with neighboring countries is caused by the "besieged fortress" syndrome of the Russian authorities and is aimed at isolating the country.
However, Polish authors chose not to answer the question of what syndrome caused the closure of borders, which in similar conditions was undertaken by European countries and the United States.
The "Institute" did not bypass its attention and help in the fight against the epidemic that Russia has provided to Italy. According to the "analysts" of this institution, substituting Rome's shoulder, Moscow pursues exclusively
political
benefits.
Understanding why this issue is so painful for the Poles is not difficult: Poland itself did not provide any assistance to its EU partners and, accordingly, does not expect anything from them. Just like from his allies from across the ocean.
Therefore, the very idea that someone can help his neighbor disinterestedly seems unacceptable to the Poles.