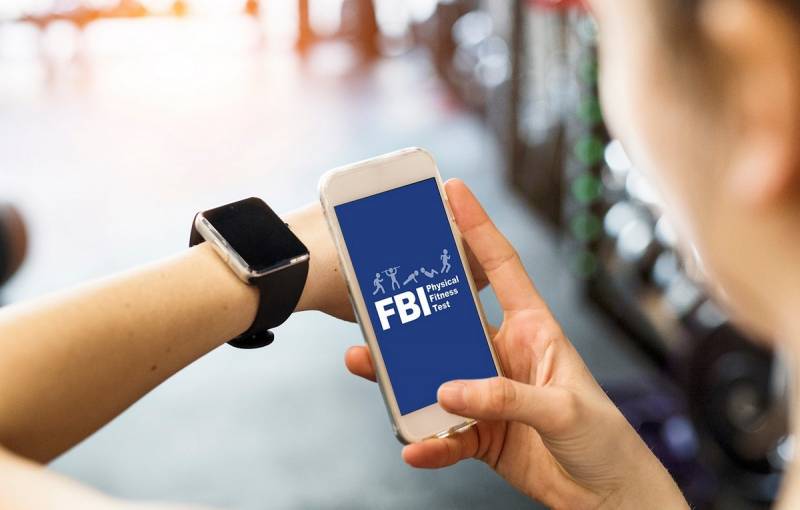 On March 25, Business Insider announced that the US Federal Bureau of Investigation was once again engaged in promoting its mobile app. The application with training programs is suspicious, and users doubt its safety.
On March 23, while millions of Americans are quarantined or self-isolated at home, the FBI official Twitter account said, "Download the FBI's Physical Fitness Test app and get the best physical exercise for the home." The program with a simple interface offers the user to do squats, push-ups or other exercises - to get physical training at the level of the FBI agent.
Users quickly noticed that the application requires access to the geolocation service, information about connecting to Wi-Fi, as well as files on the device and settings for Google services. The corresponding screenshots quickly spread across the network and caused clear questions, and also became the reason for accusations and jokes.
Business Insider notes that the FBI FitTest was first released a few years ago, and there were already questions about permissions for it. In September 2018, the FBI replied that it did not collect user data. All information received by the application remains on the device and is not transmitted anywhere.
Security experts pointed to a loophole in the user agreement, which allows the FBI to obtain all the desired data about the user and his mobile device.
The agreement states that the application applies
policy
privacy of the official FBI website fbi.gov. This document states that all user actions are tracked and recorded. The user agreement to the application does not specify which actions and data fall under the terms of the site fbi.gov and which do not.
Since the fall of 2018, the situation has not changed. The last update for the application to version 1.3 was released on October 2 of last year with the comment "minor improvements and bug fixes." It again requires the already known permissions to access data. Users and the press are again turning their attention to the problem - but the FBI continues to claim that it is not collecting user data.
Currently, the FBI's Physical Fitness Test application has been installed on several tens of thousands of devices in the United States and beyond. Because of the last
News
users delete it - although it's not completely clear whether it sent data to the FBI and what information it was interested in.