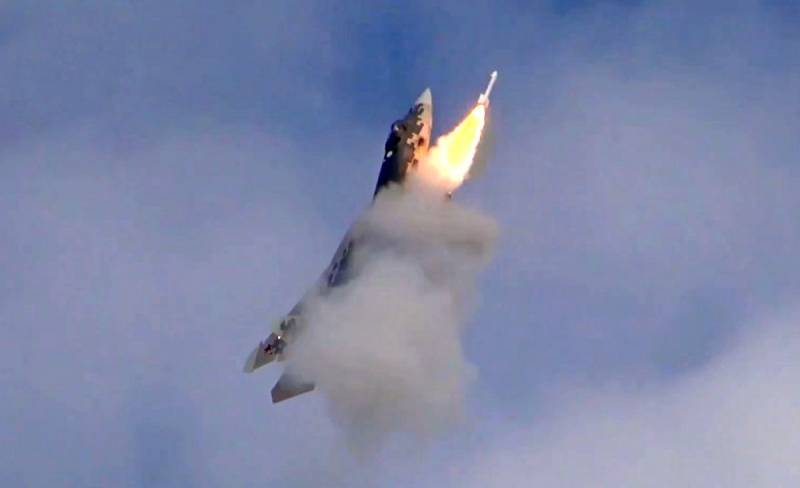 The Russian Ministry of Defense reports that VKS pilots have fully mastered the latest Su-57 fighters in all flight modes, including limiting altitudes, speeds and overloads. A video has already appeared on the Web, showing aerobatics and for the first time showing the launch of a rocket from the inside fuselage compartment.
The video recorded both single and group flights, flight as part of a link, flights at extremely low altitudes, takeoff and landing, as well as the use of aviation weapons. It is also worth paying attention to the development of melee elements and the use of super-maneuverable modes.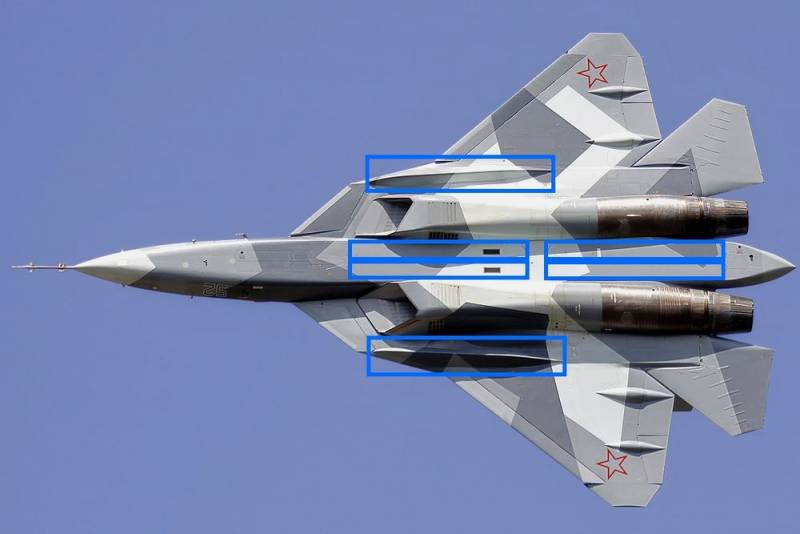 It should be noted that the fifth generation fighter is equipped with a fundamentally new set of on-board equipment and has a special radio-absorbing coating to reduce visibility. That is, it is more difficult to detect in the radio, infrared and visible ranges, as well as acoustically.
The multifunctional Su-57 is designed to destroy various targets (air, land and sea). He is able to maneuver with great overloads. Most of the information about it is classified and only approximate characteristics are known. As part of the state defense order, 76 such fighters will appear in the aerospace forces soon.