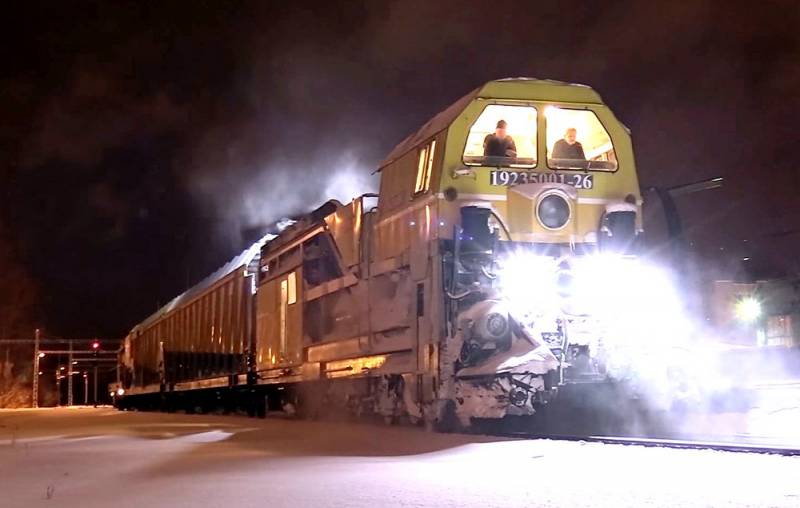 Since February, the SM-7 Russian railway snowplow has been tested in northern Finland, where in winter there are almost 6 thousand km of railway tracks under snow marks, reports
RIA News
.
At the same time, the snow blower from Russian Railways has already caused delight among the Finns. The train was nicknamed "eating snow, which has no analogue." At present, only tractors and excavators are used in the country for these purposes.
The SM-7 is an improved version of the SM-2 (1965–2002 model year) and consists of a head vehicle, one or two intermediate open wagons, an end open wagon and a pushing locomotive. A special train clears the railway tracks by collecting snow with the head part, followed by distribution over gondola cars using a conveyor belt and unloading by means of a transverse exhaust conveyor to the side 5-10 meters from the track.
Transmash factory has been manufacturing SM-7 since 2004. Currently released 21 cars.
The agreement on the aforementioned tests was concluded between Russian Railways International and the Transport Infrastructure Agency of Finland. The purpose of the event is to verify the effectiveness of Russian heavy snow-removing equipment in operating conditions on Finnish railways. The decision on its acquisition by Finland will depend on how well our train successfully copes with the task.