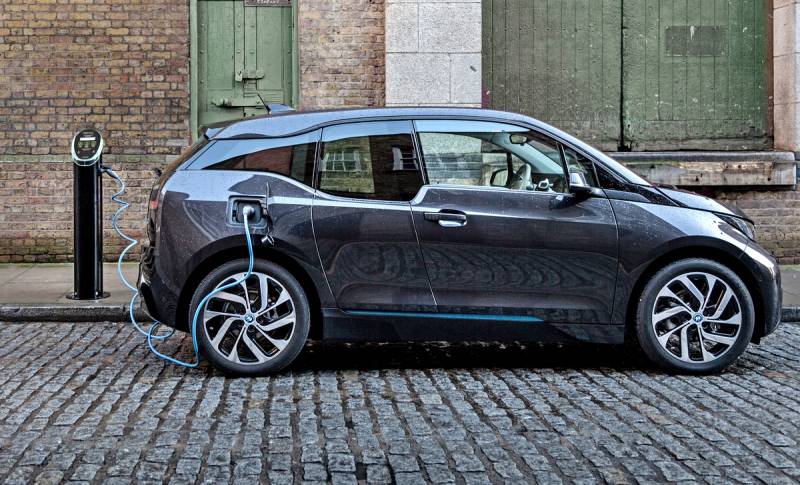 According to The Next Web, the first "all-electric street" designed for electric vehicles appeared in London. Drivers will be able to charge their cars directly from streetlights all over the street.
One of the characteristic problems with the introduction of electric vehicles in the UK is the inability to charge batteries at home. Many car owners can park the "electric iron horse" only on the street, which excludes charging.
The Pod-Point company, which supplies charging stations, reports that 40% of households do not have their own garage, and they have to leave cars on the street. Owners cannot extend the charging cables to the machines - in most cases this is prohibited for safety reasons.
This negatively affects the popularity of the new
equipment
. Siemens conducted a survey and found that two out of five drivers do not plan to switch to an electric car precisely because of difficulties with charging.
London has taken action against this problem. Siemens, Westminster City Council, and Ubitricity, an electric vehicle infrastructure company, have jointly launched a network of street charging stations.
Sutherland Avenue, in western London, has 24 street lights. Within the framework of this cooperation, all of them were equipped with chargers for electric vehicles. In the coming weeks, similar devices will appear on the two nearest streets.
Within the framework of the joint project, one of the main problems of building the infrastructure for electric vehicles was solved. Installation of charging stations is expensive and requires some damage. Such problems are especially pronounced in the center of cities, where they try to reduce harmful emissions and stimulate the appearance of electric vehicles.
Siemens proposed making charging stations from existing lighting poles. This allows you to quickly, cheaply and in large quantities to deploy charging stations in different areas. However, the electrical network imposes restrictions. According to the resource Zap Map, the new stations have a capacity of only 5,5 kW. With this power, a full charge of the Nissan Leaf will take about 10 hours.
Recent events in London generally fit the current course. The UK plans by 2035 to completely abandon cars with internal combustion engines in favor of cleaner electric vehicles. The gradual displacement of "dirty" equipment poses new requirements. In particular, electric vehicles need their own infrastructure.
In the next 15 years, British companies will have to deploy a developed network of electric charging stations throughout the country and provide them with the required capacity. In addition, an equally large and extensive network of car services that can serve electric cars is needed. Other issues still need to be resolved, otherwise current plans will turn into new problems for citizens and businesses.
Several thousand charging stations of various formats have already been deployed in London and other major cities of Great Britain. It is expected that a joint project of Siemens, Ubitricity and city authorities will increase their number at times. Probably due to this, more car owners will be interested in electrical equipment.