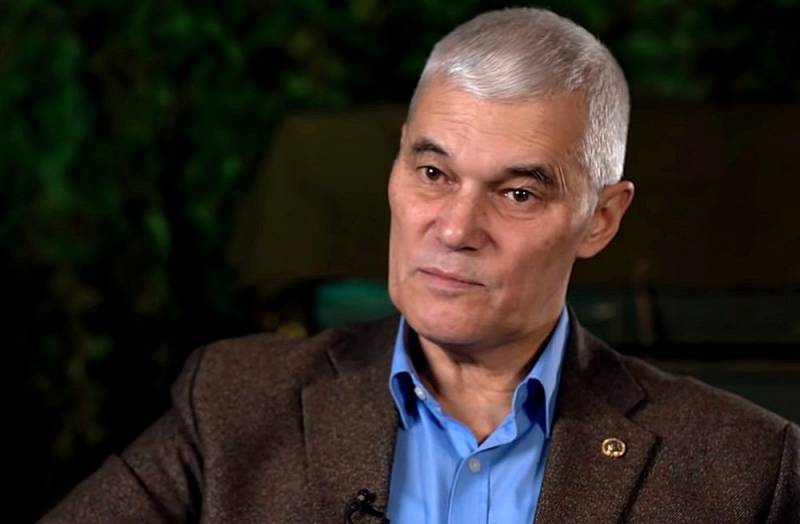 Konstantin Sivkov, a military political expert and corresponding member of the Russian Academy of Missile and Artillery Sciences, believes that the United States could oust Russia from Syria with a powerful missile strike, but Washington is embarrassed by Moscow's nuclear arsenal. At the same time, he called the "vital necessity" for Russia to acquire an aircraft carrier fleet as the main conclusion from the war in Syria.
Sivkov expressed his conclusions in an article published in the publication
"Military Industrial Courier"
. According to Sivkov's findings, the Russian state should have an airline comparable to Aeroflot, which would be fully equipped with products exclusively from the domestic aviation industry. In addition, Russia must have a large number of different civil courts.
The USA could knock out the Russian Aerospace Forces from Syria by hitting 300–400 Tomahawks at the Khmeimim base and thereby restore their shaky status of world hegemon, for the sake of which they started the whole "Arab spring", the nuclear potential of our country prevented
- wrote Sivkov.
Sivkov believes that nuclear weapons also operate in low-intensity conflicts. It restrains a potential adversary from direct military intervention.
Lesson 21: Russia should have a mobilization reserve of civilian vessels, which would make it possible to increase the carrying capacity of the transport fleet of the Russian Navy to the required volumes in the required time frame. The same is with aviation, where the situation is even worse. <...> Therefore, the 22nd lesson of the Syrian war is that Russia should have a state-owned airline of the scale of Aeroflot or S7, equipped with only domestically produced aircraft
- sure Sivkov.
Sivkov drew attention to other problems, noting what lessons Russia should learn from the war in Syria. He also touched on issues of informational, ideological, economic and other types of confrontation. After all, the war in Syria has provided great material for analysis and study.