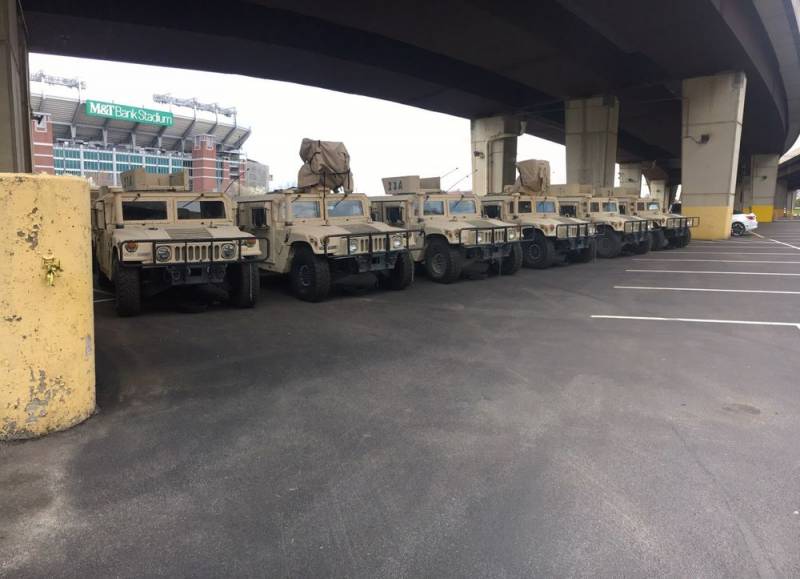 The Baltimore (Maryland) branch of the Fox News Channel, an American news channel, informed its readers on its Twitter account that the military
technique
was seen in the city center near the stadium. The message was provided with photographs proving what was happening.
Military vehicles found in the center of Baltimore, near the stadiums ...
- said in a statement.
At the same time, readers from local residents confirmed this information.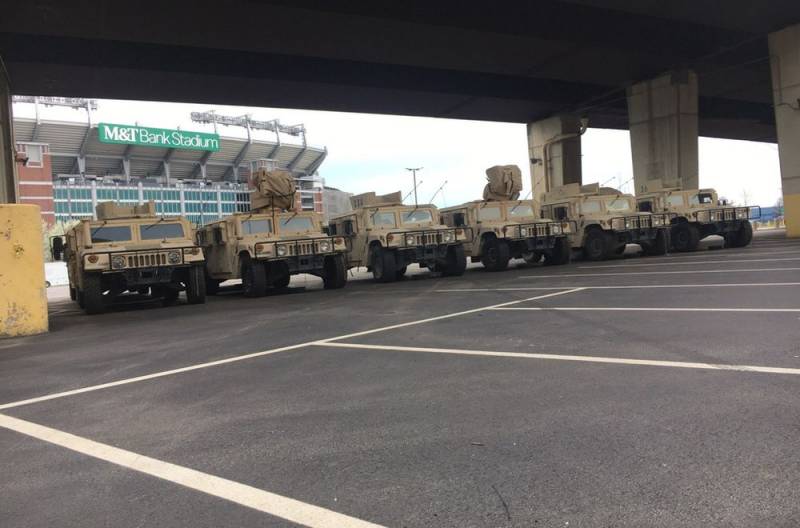 Indeed, the photographs show that the US National Guard's highly mobile and multipurpose HMMWV (Humvee) SUVs are parked under an overpass outside the M&T Bank Stadium. This is the stadium of the Baltimore Ravens football team and is adjacent to the Oriol Park baseball stadium in Camden Yards, where the city baseball team Baltimore Orioles play.
We remind you that this is not the first time that journalists report the presence of the military in American cities. This is not surprising, because in the United States due to the spread of coronavirus infection 2019-nCov (COVID-19) there is an increased demand not only for food but also for cartridges (many citizens have firearms). Moreover, law enforcement officers even turned to the US criminal community to temporarily reduce its activity due to the epidemic.