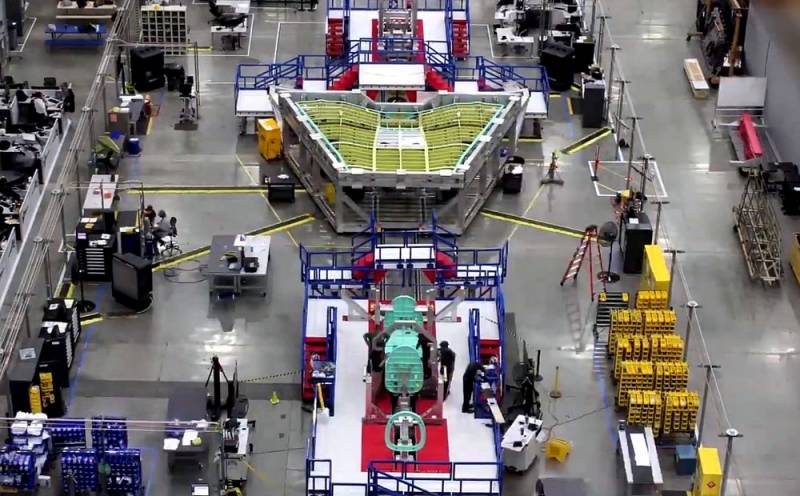 The United States National Aeronautics and Space Administration (NASA) showed the first video of the start of the construction of the experimental supersonic X-59 Quiet Supersonic Transport (QueSST). The specified aircraft is developed by a division of Skunk Works of the American corporation Lockheed Martin.
The design of "quiet supersonic transport" will use several fragments from the iconic aircraft of the past. The X-59 itself is needed for test flights at low altitude.
The NASA press release said that the department conducted a kind of "shopping in the cemetery" of aircraft (the US Air Force base in Tucson, Davis Montan, Arizona), where there are more than 4400 different types of decommissioned aircraft.
It is clarified that NASA employees initially checked the databases in the 309th Aerospace Maintenance and Regeneration Group (AMARG), often referred to as The Boneyard, to find the right parts that met NASA specifications.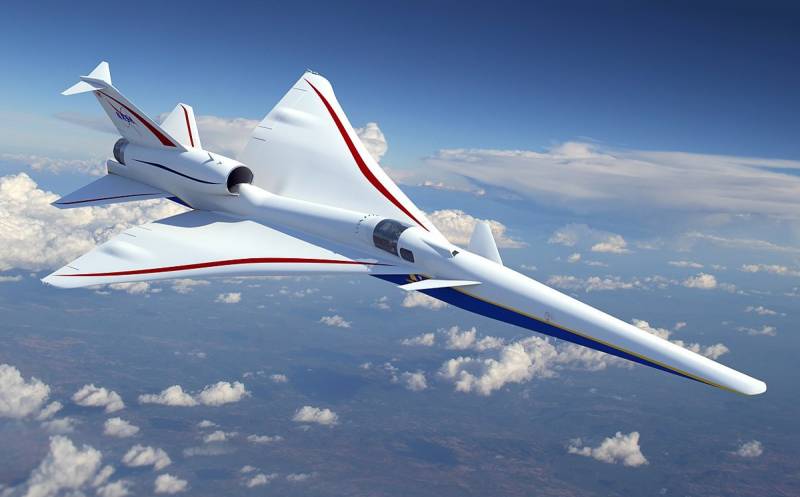 We had a used car parking option, where we could choose and choose whatever we wanted
- joked Brian Griffin, deputy project manager of the X-59 from the Armstrong Flight Research Center.
As soon as all the documents were ready, we, together with the people from AMARG, prepared and sent the equipment to us in Armstrong
- added Griffin.
The press release said the X-59 will include a chassis from the F-16 Fighting Falcon supersonic multi-role fighter, a cockpit dome from the T-38 Talon supersonic jet aircraft, a propulsion system from the U-2 high-altitude reconnaissance aircraft and a control stick from Invisibility "F-117.
According to Lockheed Martin, the QueSST project, which is part of the Low Boom Flight Demonstrator project, will be completed by the end of 2020.
The X-59 is designed so that since it flies faster than sound, any sound strikes reaching the Earth are so quiet that they can hardly be heard, if at all. Here's what's new
- emphasized Craig Nichol, NASA X-59 project manager.
We remind you that recently Skunk Works of Lockheed Martin Corporation
demonstrated
how the US will destroy Russian ICBMs and air defense.