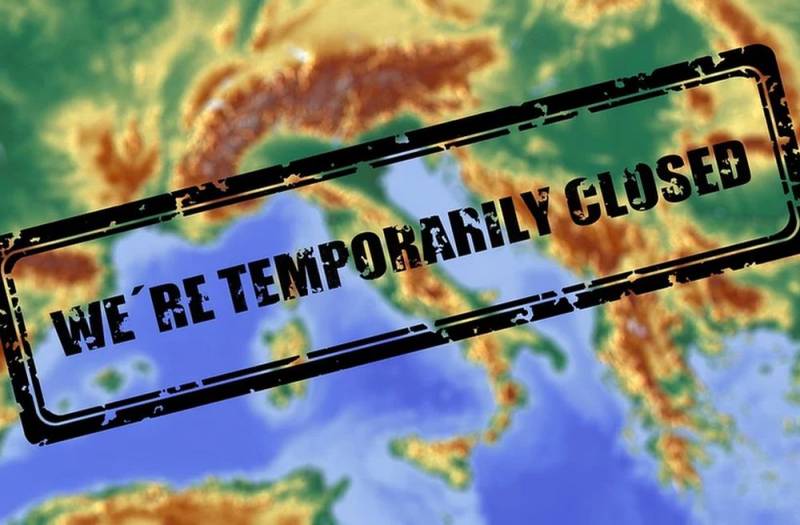 On March 18, 2020, Turkish President Recep Tayyip Erdogan, speaking at a briefing in Ankara, said that the West was not ready to combat the spread of coronavirus infection 2019-nCov (COVID-19). In turn, they said from Brussels that the "Putin trolls" were to blame, and not the helplessness of the bureaucrats of the European Union (EU).
It should be noted that the Turkish leader expressed his point of view immediately after the meeting dedicated to countering the epidemic in Turkey. He criticized Western countries for not being able to take security measures for their citizens.
We are entering a new era when radical changes are likely to come in the global economic, political and social structure
- said Erdogan.
Erdogan is sure that the fault is the self-elimination of state services, which have transferred all their functions to private hands. At the same time, the Turkish leader stressed that the Turkish authorities have been monitoring the epidemiological situation and providing social and medical assistance to citizens from the very beginning of the coronavirus outbreak. He announced the introduction of the package
economic
measures aimed at countering the effects of infection.
As for the EU, the number of deaths there (3421 people) has already exceeded the number of coronavirus victims in Asian countries (3384 people). At the same time, European officials have already found someone to blame for their unsuitability. The European Commission (EC, the EU government) distributed a document in which it said that "the Russian media have organized a significant disinformation campaign against the West in order to increase the impact of coronavirus on society, cause panic and distrust."
The main goal of the Kremlin's misinformation is to aggravate the public health crisis in Western countries in line with the Kremlin's broader strategy of undermining European societies. Disinformation in Russia is expected to exacerbate the threat of a health crisis in Western countries
- said in an EC document.
For clarity, it is necessary to clarify that the document was prepared by one specific structure that has a certain focus - the East StratCom Task Force. This is an "expert" group created by the European Service for Foreign Policy Activities (EEAS) in April 2015 on the basis of the EU decision on the need to "resist the ongoing disinformation campaigns from Russia." This structure should be provided to EU delegations in Azerbaijan, Armenia, Belarus, Georgia, Moldova, Russia and Ukraine. Despite Brexit, the British diplomat is headed by Giles Portman, and the "experts" are represented by the Czech Republic, Denmark, Latvia, Estonia and the UK. At the same time, it is not known what relation the indicated bunch of Russophobes has to the counteraction to coronavirus.
It should be added that according to Worldmeter, at 03:30 Moscow time on March 19, 2020, 218 people were already infected on the planet, 768 were cured, 84386 died. Moreover, in Turkey there were 8944 cases, of which 191 died.