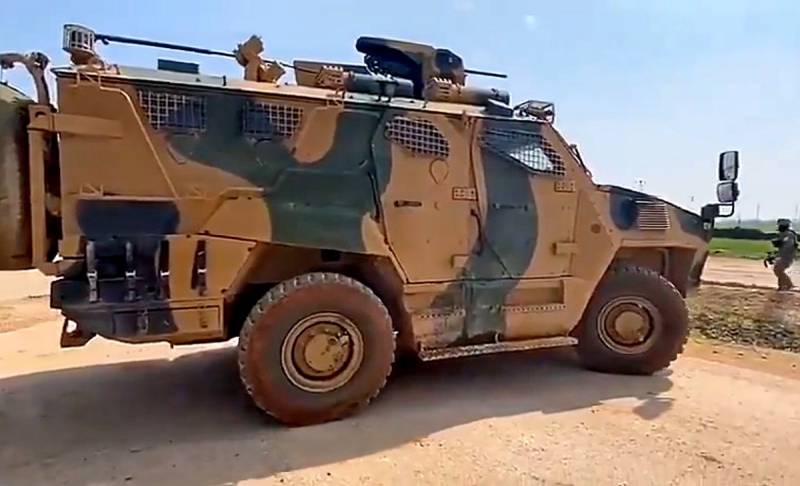 Recently
сообщалось
as in Moscow, the captured Turkish armored car (MRAP) "Vuran" was most likely transported to the Patriot park to other exhibits from Syria. And now, a video from Syria was published on the Web in which the Russian military observed the movement of the Turkish armored car Vuran, commenting on what was happening.
It should be noted that the video is signed with the words: "This Vuran has broken, carry the next." The thing is that MRAP makes certain sounds when moving that are not characteristic of a fully corrected armored car. What the person filming the video pays attention to.
What creaky you are!
- the voice-over says, apparently, a Russian military police fighter.
The case took place during a joint patrol with the Turks on the M4 highway.
It should be recalled that the Vuran multipurpose medium armored car is manufactured by the Turkish company BMC Otomotiv. MRAP "Vuran" occupies an intermediate position in the line of armored vehicles of the company, located between the light "Amazon" and heavy "Kirpi".
At the same time, the Turks do not stop supporting "moderate" terrorists and other "Syrian refugees" in the Idlib de-escalation zone, supplying them with weapons, ammunition and
technique
, including the likes of Vuran MRAP.