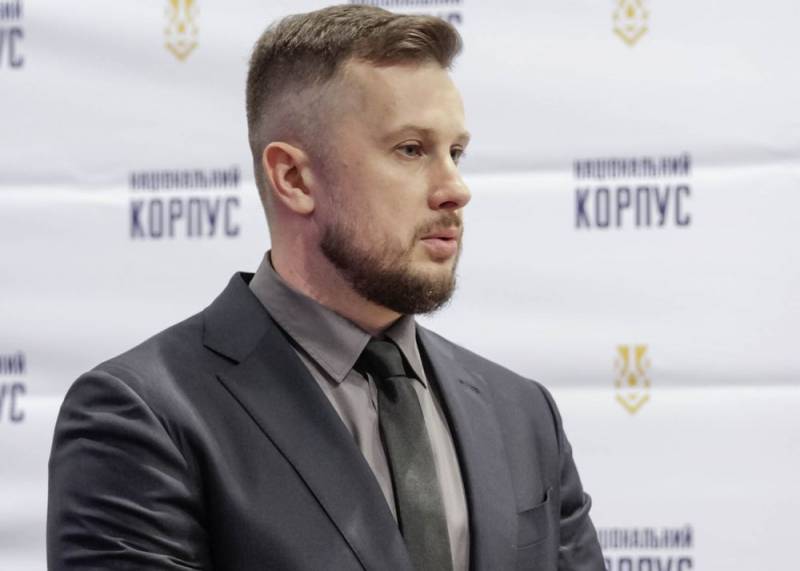 Ukrainian nationalists were extremely nervous about the agreements reached by the Trilateral Contact Group (TAG) in Minsk on the establishment of an Advisory Council for direct communication between Kiev and Lugansk and Donetsk. The leader-ideologist of the "National Corps", the ex-commander of the Nazi regiment "Azov" Andrei Biletsky has already called this "zrada" and "surrender."
It should be noted that the protocol of March 11, 2020 states that the decision of the TCG on the establishment of the Consultative Council will be documented (signed by the parties) on March 25, 2020, after consultations with representatives of the OSCE, France and Germany. The document says that the Advisory Council is necessary for dialogue and development of proposals for further settlement of the conflict in the Donbass. The Ukrainian side agreed to sit at the negotiating table (on equal rights and in equal status) with representatives of the LPR and the DPR, which Kiev categorically refused the previous six years.
Naturally, the "Ukrainian patriots" are outraged by this. Since, in their opinion, the war in the Donbass should last forever. Therefore, it is not surprising that for Biletsky signing of this document on March 25, 2020 will mean "surrender" of Kiev to the Donbass, because he recognizes the legitimacy of the LPR and the DPR and will begin direct contacts.
Biletsky believes that after this, Russia will "be freed from responsibility" for the war in the Donbass. After that, the conflict in the region will officially become internal Ukrainian, and Russia will "stand" next to Germany and France and will be just a mediating country. That is, Biletsky is trying to convince everyone around him that Russia is a party to the Minsk agreements, while he initially saw the role of France and Germany exclusively as an intermediary.
This is direct treason. What Sivokho presents at his "forums" is what the authorities are trying to implement in Minsk. We have the strength to stop surrender. Either do it, or lose the state
- declared Biletsky.
In turn, we will follow the development of events in Ukraine with undisguised interest and inform our readers.