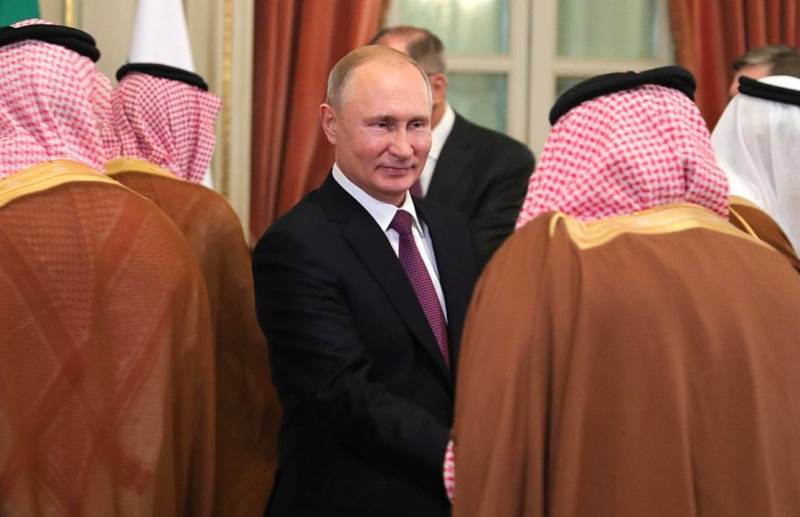 Taking a reckless step, Saudi Crown Prince Mohammed bin Salman this week provoked an oil price crisis that led to the collapse of financial markets and has every chance of ruining American oil shale producers, writes Business Insider. However, such initiative can cost Riyadh dearly by depriving him
political
and military support for the White House.
Although it seems that the Saudi step is intended to punish only Russia, its unspoken and obvious goal is the world's largest oil producer - that is, the United States, the business publication believes.
Over the past six years, the shale oil revolution has transformed the New World from an importer into a major exporter of "black gold". At the same time, American manufacturers seized the share of markets previously owned by Saudi Arabia and Russia. Unlike countries dominated by large state-affiliated enterprises, the US commodity market is full of small companies that are burdened with debt and are faced with reduced profits.
Saudi Arabia already tried once, but failed to destroy the shale oil industry, dropping prices in 2014-2015, which caused massive bankruptcies and job losses in the United States, although the industry as a whole survived. The oil industry will undoubtedly survive today, but many jobs will also be lost, and in one of those few areas where Americans who have not received higher education could count on incomes with six-digit numbers.
However, this risky game may respond in another way that is extremely unpleasant for the authorities of the Arabian state, depriving them of unconditional support from overseas, which they have enjoyed so far. The United States previously approved the Saudi war in Yemen, although the humanitarian consequences of this conflict cast a shadow over Washington's reputation. America also turned a blind eye to how its weapons fell into the hands of various militants or to the assassination of Saudi dissident Jamal Khashoggi. Just five months ago, American troops, along with Patriot anti-aircraft systems, were sent to the Middle East to protect the Kingdom from Iran. However, the alliance is now in question.
The British statesman Lord Palmerston, as you know, believed that states do not have permanent allies, but only interests. The Saudis, of course, behaved in this way, ignoring both friends and enemies. It is time for the USA to do the same
- Business Insider believes, stressing that bilateral US-Saudi relations are ripe for revaluation.
The United States should work with the Arabian monarchy where interests coincide, and allow it to go its own way where they diverge, the publication continues. Russia now has good opportunities to outplay the Saudis in the oil price war, and the next time they ask America to pull them out of the crisis that they themselves created, the United States must point them at the door.