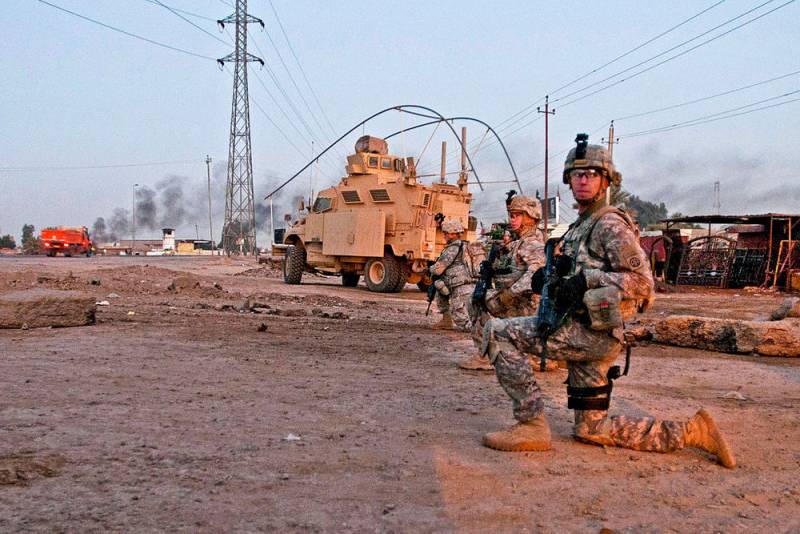 The situation in the Middle East is once again balancing on the verge of another round of escalation, the consequences of which can be unpredictable.
According to spokesman for the coalition Miles Cuggins, the American Camp Taj base, located in Iraq, was subjected to rocket fire from unknown forces.
According to him, about fifteen small missiles were fired at the base.
Western news agencies, in particular Reuters, report that two American soldiers and one British were killed in the attack, and 12 soldiers of the international coalition were injured of varying severity.
The missile attack was the reason for the US Air Force air strike against the base of the Iraqi militia al-Hashd al-Shaabi in the village of al-Khurai province of Anbar.
At the same time, Western media prefer to use the neutral wording "unidentified aircraft", while Sky News Arabia directly indicates that the bombing was carried out by the Americans.
Arab television channels reported that 18 fighters of the Iraqi Shiite forces Al-Hashd al-Shaabi died and one of the commanders was wounded as a result of the US Air Force attack.
Recall that on January 3, 2020, in the vicinity of Baghdad, the United States killed Iranian general Kassem Suleimani, the commander of the Al Quds division and involved in the creation of Iraqi Shiite forces.