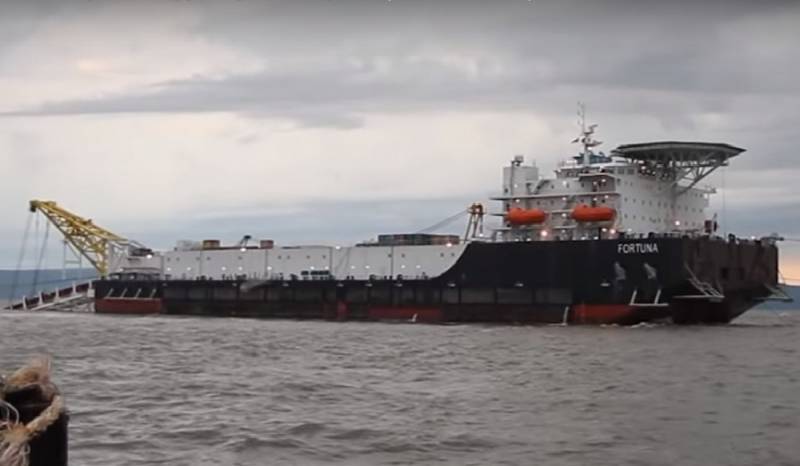 The movements of the Fortuna Russian pipe-laying barge in the territorial waters of Germany suggest that the vessel is preparing for the completion of the Nord Stream-2.
This conclusion was made by the publication
Edaily
based on data from the navigation portal Marinetraffic.
As these data show, the vessel "Fortuna", owned by the state-controlled Mezhregiontruboprovodstroy JSC, was in the German port of Mukran with the navigation system on for more than five months, but this system was turned off from March 5 to 11.
Based on this fact, the journalists of the publication suggested that Fortuna could start training sessions on the completion of two Nord Stream-2 strings.
The publication also refers to the information of blogger Aslan Nakhushev, who claimed that work to complete the underwater part of the gas pipeline would begin in April.
According to him, the exercises will be preceded by exercises during which Fortuna will work out the installation and removal of anchors, as well as maneuvering during pipe laying and interaction with other vessels involved in the construction of the Nord Stream-2.
Recall that the Fortuna pipe-laying barge took part in the underwater laying of the gas pipeline in the territorial waters of Russia.