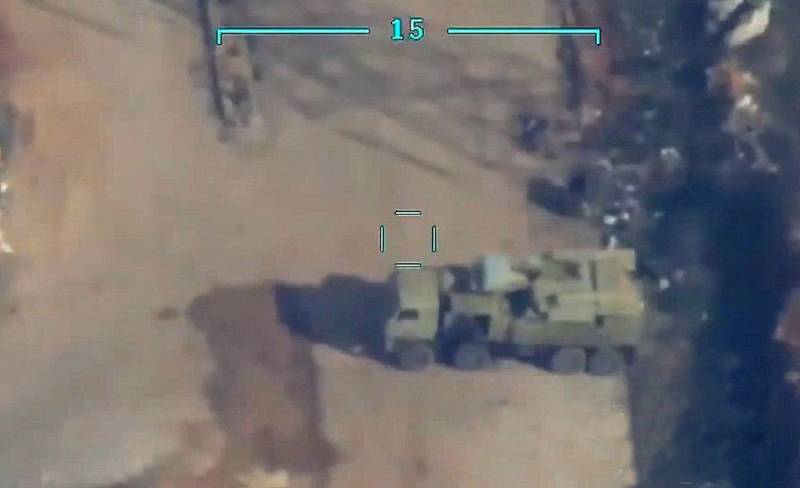 The massive use for military purposes of unmanned aerial vehicles equipped with powerful optics puts forward new requirements for the organization of air defense and camouflage air defense systems.
A Turkish video channel specializing in military topics uploaded a video to the network that shows how UAVs of the Turkish armed forces monitor air defense systems of the Syrian Arab army.
The video shows air defense assets of government forces during the movement, as well as in combat positions.
The drone was shot both above and outside the settlements, revealing and fixing the Syrian air defense systems, which, by the way, did not even try to camouflage and in some cases only hid in the folds of the area.
Among the air defense systems recorded by the Turkish PLA camera, the outlines of such systems as the Pantsir-C1 self-propelled anti-aircraft missile and gun system, the Pechora S-125 short-range anti-aircraft missile system, and the 9K330 "all-weather tactical anti-aircraft missile system" are easily discerned. Thor. "
Recall that recently a video appeared on the network with the destruction of the Pantsir-C1 air defense missile system in Syria, allegedly carried out from a Turkish drone.
However, a number of details of the posted video
suspicious
, and suggests that it was created using computer graphics.