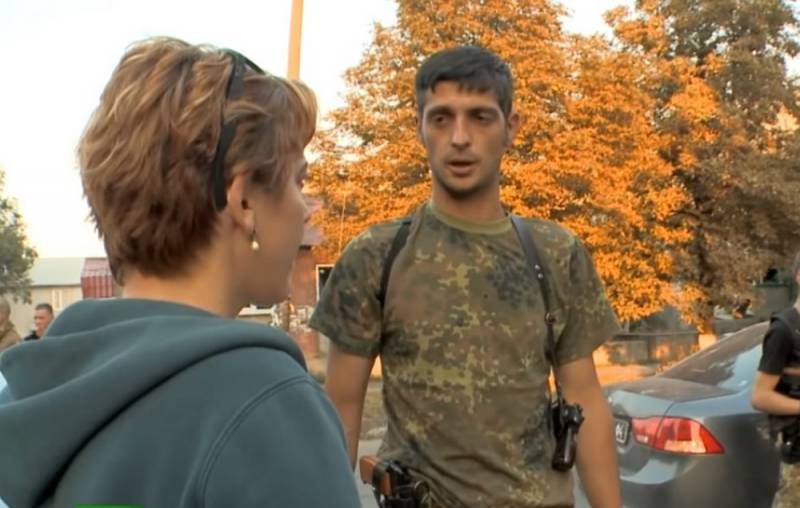 An employee of the Security Service of Ukraine (SBU) Oleg Sugerey, in an interview for the Ukrainian publication Censor.net, described how the murder of one of the most famous commanders of the Donetsk militia, Mikhail Tolstoy, who fought under the call sign Givi, was organized.
According to the Ukrainian security official, after Motorola, the commander of the Sparta battalion Arseniy Pavlov, was killed, Mikhail Tolstykh became more cautious and tried to stay out of the house without unnecessary need.
An employee of the SBU claims that Givi ruined the love of women: surrounded by the commander of the Somali battalion, the Ukrainian special services introduced an agent girl who, using access to the premises where Mikhail Tolstoy visited, laid down an explosive device in his office.
Sugerey noted that the operation to kill Mikhail Tolstoy was planned by the SBU for two years, and he personally carried out the cover.
Givi was killed in an explosion in his office at the base of the Somalia battalion on February 8, 2017.
The Ministry of State Security of the DPR voiced a version of the shot from the Bumblebee flamethrower, but later it became known that an explosive device had fired in the office, after which a fire broke out, from which a number of rooms burned out completely.
According to eyewitnesses who visited the site of the death of Mikhail Tolstoy, the explosives were laid behind a heating radiator, and the explosion was directed inside the building.