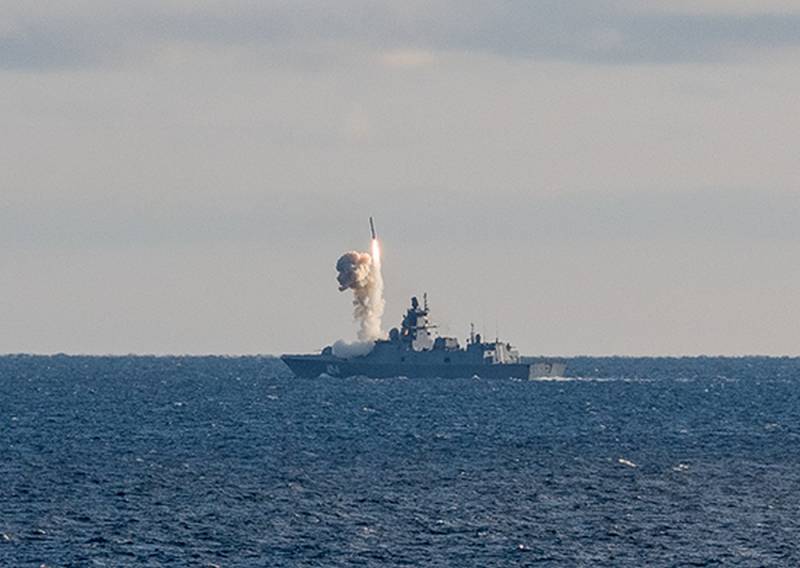 The American publication National Interest assessed the appearance of hypersonic anti-ship missiles in service with the Russian fleet.
According to publication expert Michael Peck, Russian warships armed with hypersonic anti-ship missiles are a nightmare scenario that the US Navy command would prefer not to think about.
In his reasoning, the author of the material proceeds from the fact that Russia has already carried out a sea launch of the Zircon rocket, and the head of the UAC, Sergey Rakhmaninov, spoke about his intentions to arm all Russian warships with hypersonic missiles.
Peck notes that the appearance of hypersonic anti-ship missiles in Russia nullifies the US advantage in the number and size of warships:
He believes that arming Russian ships with hypersonic weapons like Zircon in theory will allow a 500-ton Tarantula-class missile boat to sink a large American cruiser or even an aircraft carrier.
According to the expert, the use of small missile boats in the North Atlantic will not be effective, but in the areas of their own air and ground radars, on the contrary, the opportunities will be enormous.
Thus, Peck, perhaps unwillingly himself, showed that the Russian doctrine regarding the use of its naval forces, in fact, is defensive.