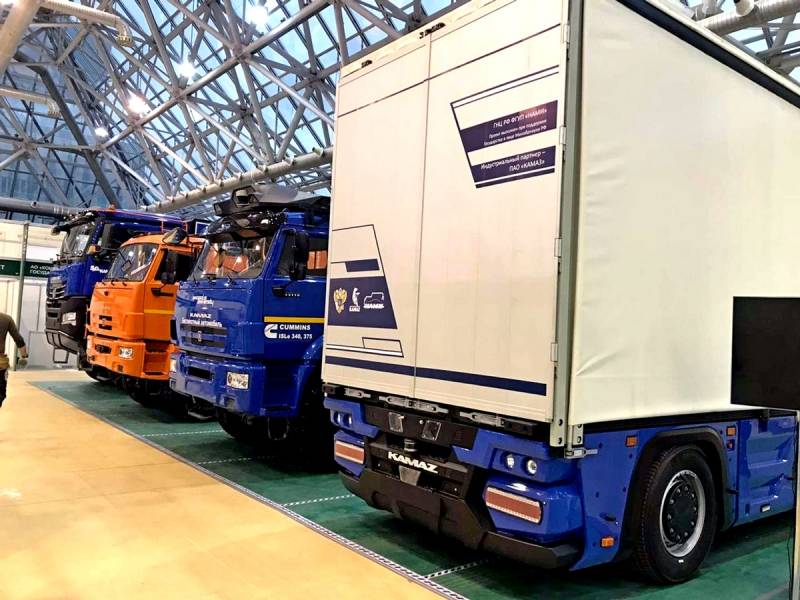 At a cabless truck
Volvo Vera
another competitor has appeared. In early 2020, the domestic giant KAMAZ PJSC showed the appearance of its sixth prototype unmanned vehicle.
The new Russian truck, formerly known as KAMAZ-3373, received the name "Shuttle" and looks like a rectangular container on wheels. It is worth noting that, to its cabin-free appearance, the car has come a long way, starting from a prototype based on a conventional tractor with an autonomous driving system.
The current version of the robomobile, completely devoid of a cab, is capable of independently transporting up to 10 tons of cargo in a container with dimensions of 8 x 2,55 x 4 meters mounted on a biaxial chassis. The latter has high maneuverability, which allows the truck to easily turn around and park.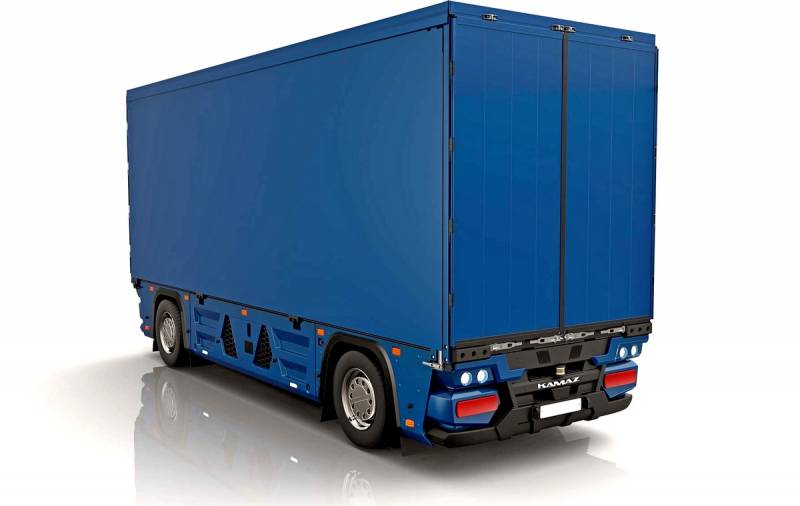 The shuttle received a permanent magnet synchronous electric motor, providing a constant speed, regardless of load. Two domestic machine vision systems located in the front and rear of the car are responsible for controlling the situation on the road, which avoids unnecessary manipulations when changing the trajectory of movement.
At the moment, the speed of the drone is limited to 40 km / h. The machine has yet to go through many tests. However, taking into account the accumulated experience at the previous stages of the project development, in the coming years, the manufacturer may reach the serial production of cabinless trucks.