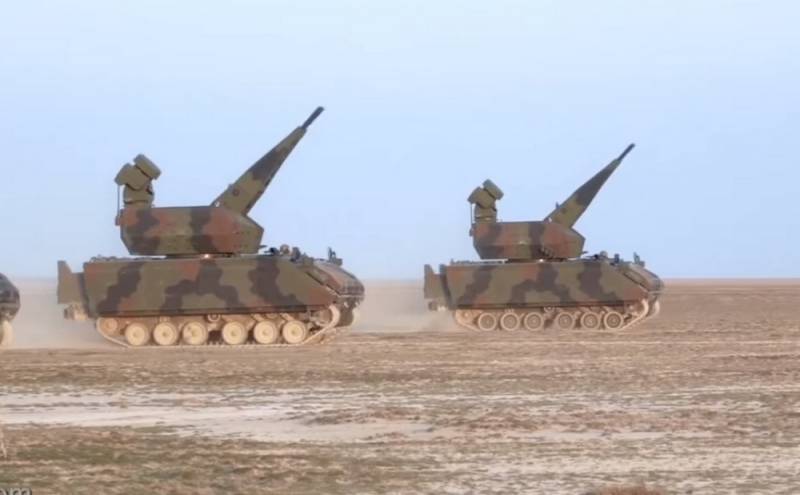 Turkey intends to deploy the entire spectrum of its air defense systems in Syria to ensure control of airspace at all altitudes.
According to a statement by the head of the secretariat of the defense industry under the administration of the President of Turkey Ismail Demir, referred to by the Daily Sabah, Ankara intends to deploy two more air defense systems in Idlib within a week.
The Korkut systems already deployed in Syria will be complemented by Turkish-made systems for intercepting targets at low altitudes HISAR-A and HISAR-O for intercepting targets at medium altitudes.
In addition to air defense systems, Turkey is actively using its military aircraft to control airspace over Idlib.
So, according to a military source, on March 3, near the city of Maaret Nuuman in the province of Idlib, a Turkish air force plane shot down a Syrian L-39 with an air-to-air missile.
The Turkish military department also announces the destruction of one aircraft, one drones, six tanks, five howitzers, two air defense installations, three armored vehicles, five armed pickups, six army vehicles, a warehouse with ammunition belonging to the Syrian Arab army, as well as "neutralization" 327 military personnel of government forces.