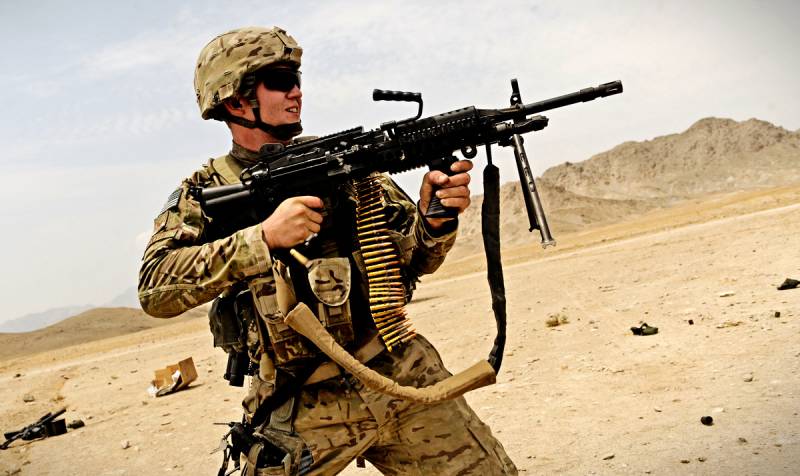 The new "deal" between US President Donald Trump and the Taliban (banned in the Russian Federation) in the form of peace agreements caused the Americans to remember the fall of the South Vietnamese capital Saigon when the Washington-friendly government in Asia collapsed under the onslaught of enemy hordes. And this also happened after the approval of the peace treaty and the withdrawal of all United States forces from the conflict zone.
The experience of pro-Soviet Afghanistan, which is closer in time and applicable to this region, was not taken into account in the foreign media and was not even mentioned. Obviously from
political
considerations.
A similar scenario would look like South Vietnam [...] A weakened state was seized as a result of a North Vietnamese blitzkrieg. The allies abandoned by America had to flee, otherwise they had every chance of being sent to cruel "re-education" camps
- writes The Washington Post.
The New York Times draws on the same historical experience.
Like President Richard Nixon's peace treaty with Vietnam in January 1973, an agreement signed on Saturday will accelerate the Americans 'exit and do little to stabilize the allied [United States] government. In the case of Vietnam, it took two years for the "decent interval," according to the famous phrase of Henry Kissinger, to expire and the southerners' government to be overthrown
- notes the publication.
Other media outlets are more optimistic and are calling for giving deals a chance.
Many riots ended when recognized governments allowed rebel groups to act as political parties or to control local areas. In places like Colombia, rebels simply joined the existing formation

- believes the English-language Bloomberg.
It is noteworthy that the departmental newspaper Marine Corps Times, covering the activities of the US Marine Corps, cited the views of veterans who have passed Afghanistan.
Many respondents agreed that peace was needed and that it was time to end the "longest United States war". However, the military has doubts that the militants can be trusted. Fears are also aroused by the fate of a solid arsenal of weapons transferred to local army units, which will definitely be in the wrong hands if the power in Kabul collapses one day.
The likelihood of the continuation of the war and the fall of the current government of Afghanistan seems far from small. Nevertheless, many agree that it is time to leave this country.