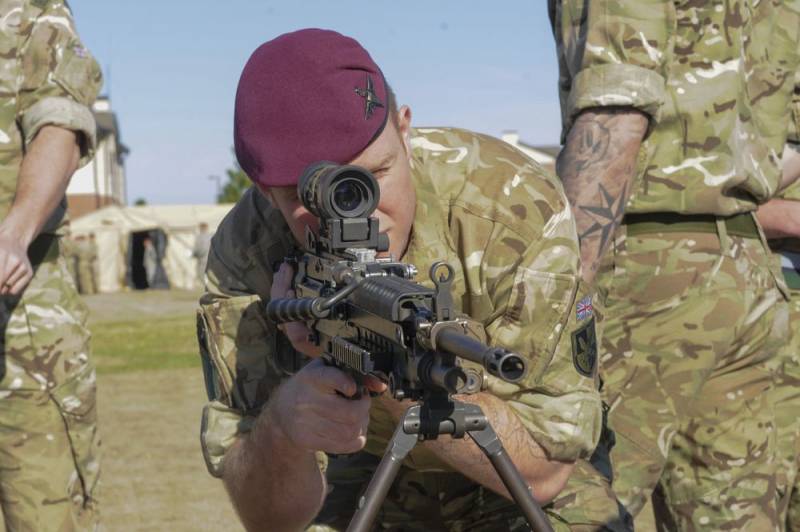 On February 29, 2020, the Ministry of Defense of Belarus disseminated information that military personnel from the UK arrived in the republic. It is specified that this is the group that accompanies the equipment. The arrival of the main part of the British Marines should take place on March 1, 2020. This is stated in a message published on the official website of the department.
As part of the preparation of the peacekeeping company of the 103rd Vitebsk separate airborne brigade to participate in UN peacekeeping from March 1 to March 14, joint training of Belarusian peacekeepers with the British Marine Corps will be held
- it is told in the message.
It should be clarified that the 103rd Vitebsk separate guards airborne order of Lenin, the Red Banner Order of Kutuzov, II degree, the 60th anniversary brigade of the USSR (full name of January 14, 2020) is part of the Special Operations Forces (MTR) of the Armed Forces of Belarus since 2007 of the year. The number of brigades is 1300-1400 people. In 2005, a peacekeeping company was included in the brigade, whose military personnel took part in a peacekeeping operation in Lebanon in 2011.
It should be added that on February 17, 2020 near Pskov, a ceremony was held to open the joint exercises of the Russian Airborne Forces and the MTR of the Armed Forces of Belarus. The joint Russian-Belarusian exercises themselves took place on February 18-21, 2020 at the Strugi Krasny, Zavelichie and Kislovo training grounds. It involved more than 350 Russian military and about 80 Belarusian. Used about 100 units of combat
equipment
, including 2 Mi-24 helicopters and 8 Mi-8 ZVO helicopters, as well as 4 Il-76md VTA VKS of Russia.
At the same time, it was reported from Minsk that the first stage of testing the first domestic anti-aircraft guided missile 9M318 for the Buk-MB air defense system was successfully completed in Belarus.